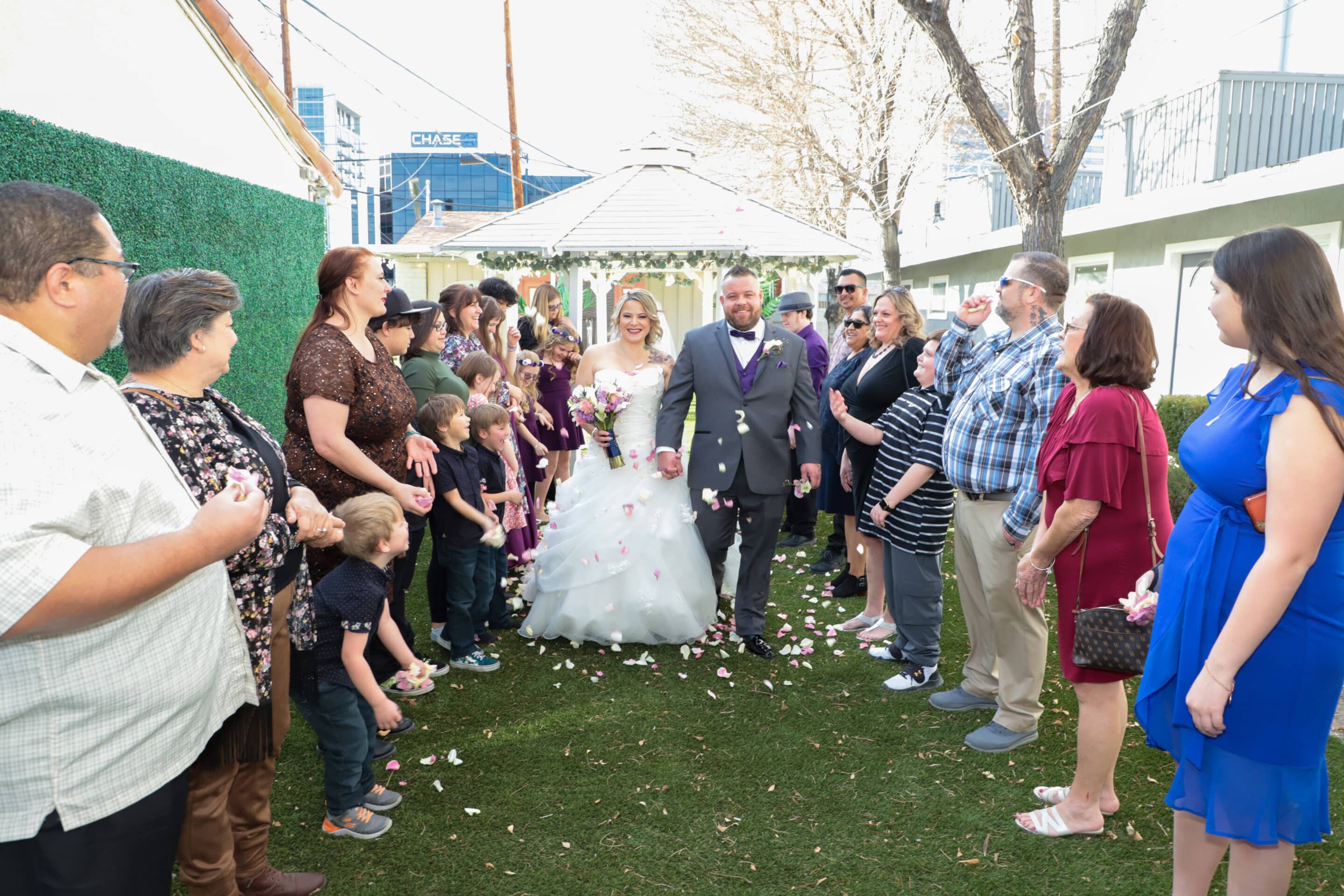 April Showers? Hardly! This is Las Vegas! We do Flower Showers! This is a perfect addition to your Las Vegas Wedding Package!
We will encourage your guests to toss them up the air so that they gently and gracefully land on you, but, well, you know your guests better than we do, so don't be too surprised if you get pelted right in the face with rose petals!! (Every wedding has THAT guest!)
Flower Shower for the Las Vegas Wedding Chapel
Fresh rose petals tossed in the air? Why not? They add a lovely touch to your wedding in Las Vegas.
The Flower Shower can be added to any of our Las Vegas Wedding Packages or Vow Renewal Packages.
We can get red, white, or pink rose petals, and we can mix the colors if you'd like!