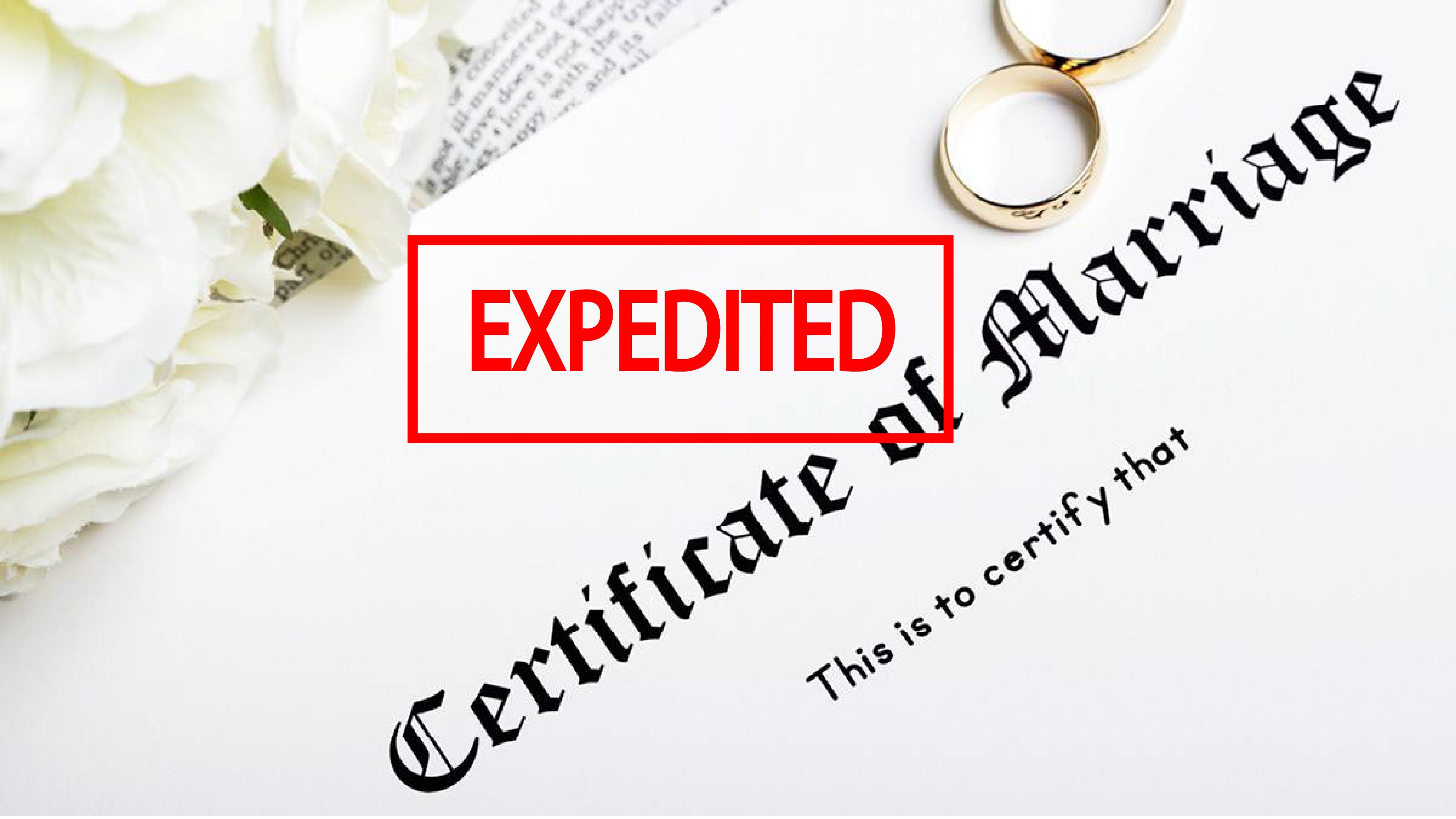 Expedited Shipping Options
If you order any documents from us, we will mail them via regular US Mail at no charge. If you would like to have tracking or faster service we offer you the option of Priority Mail, Express Mail, FEDEX, and  International shipping with tracking.
The rates for shipping documents are as follows:
USPS Regular Mail:  No Charge
USPS Priority Mail:  $26
USPS Express Mail: $50
FEDEX: $60
International Shipping With Tracking $85*
In the rare event the cost for shipping International exceeds the price you paid, the difference will be collected when you arrive for your ceremony.