Welcome to Paradise Wedding Chapel!
520 S. 6th Street  •  Las Vegas, NV 89101  •  702.344.0909  •  [email protected]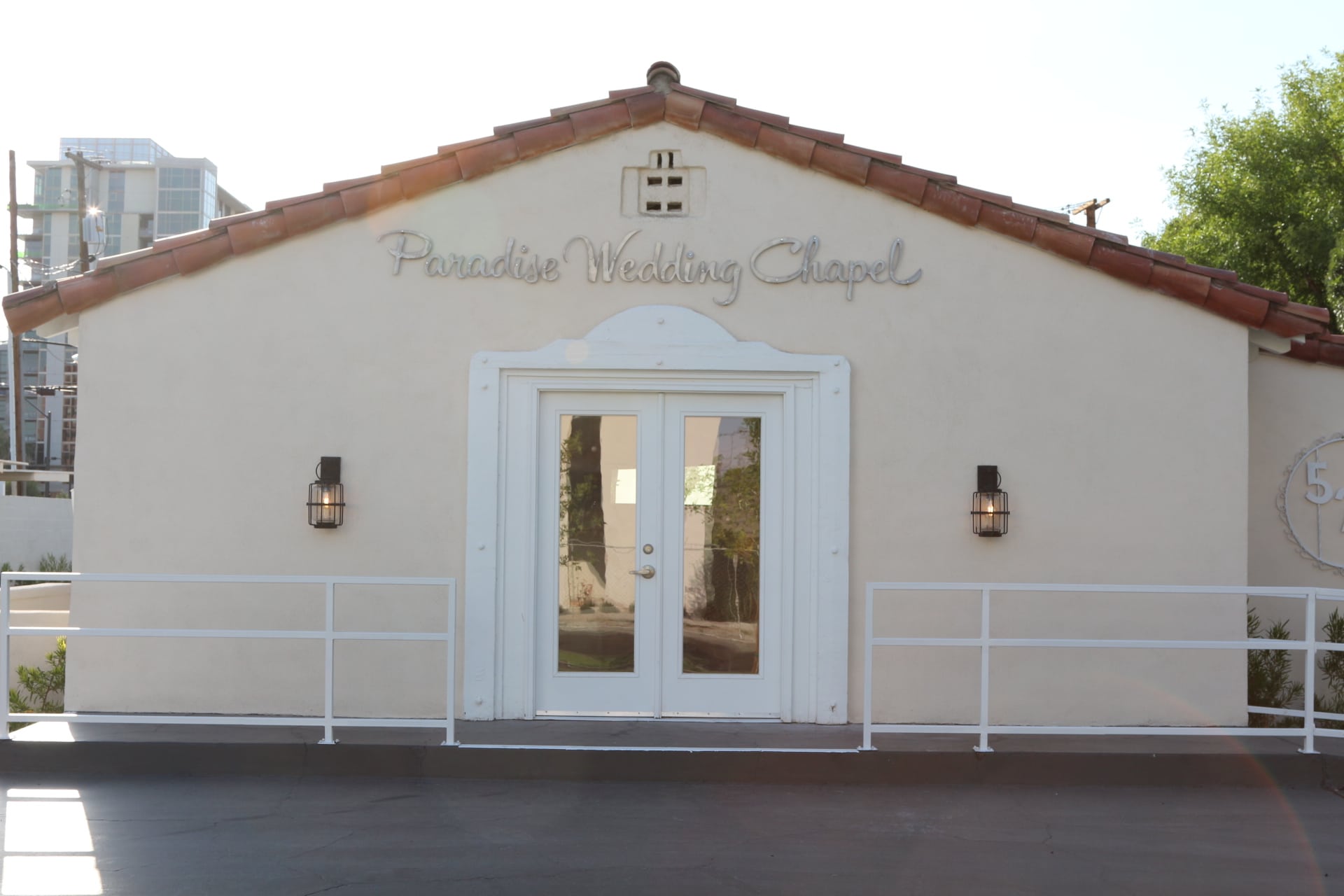 Las Vegas Wedding Chapel
Paradise Wedding Chapel is here to make your day! Whether you are getting married for the first time, the fifth time, renewing your wedding vows, wanting a commitment ceremony, or just a super fun pretend Las Vegas Wedding, this Las Vegas Wedding Chapel is your answer! You have found that one Wedding Chapel that specializes in customer service above all else. We really do care about your experience and strive to exceed your expectations. We have Las Vegas Wedding Packages to fit any budget. If you're looking for something super simple, we can do that. If you want 50 guests, a unity candle ceremony, and 5 bridesmaids, we can do that too!  Our priority is to give you the best experience possible for your Las Vegas Wedding. Our priority is you!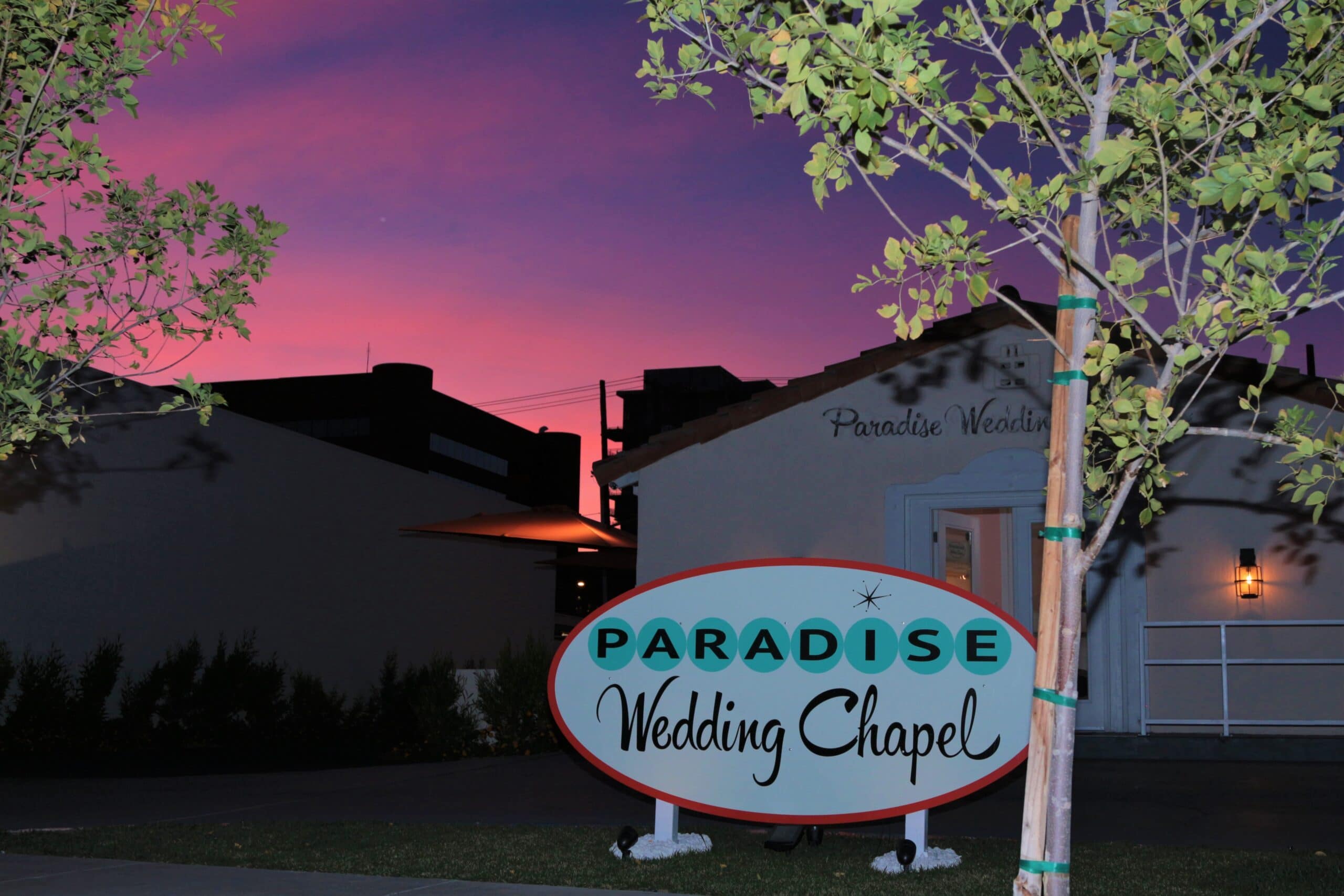 We're here for you!
Our normal day starts at 10:00am.
Our closing time varies depending on the weddings that are booked. If you need to get married earlier or later than our normal hours, just let us know! If you have any questions about anything at all, or if you just want to chat for a minute, just give us a call or drop us an email!
We are looking forward to meeting you!
702-344-0909
Paradise Wedding Chapel is a family business and we will be closed on Easter, Thanksgiving, Christmas Eve, and Christmas Day to celebrate with our family. Thank you! God Bless!