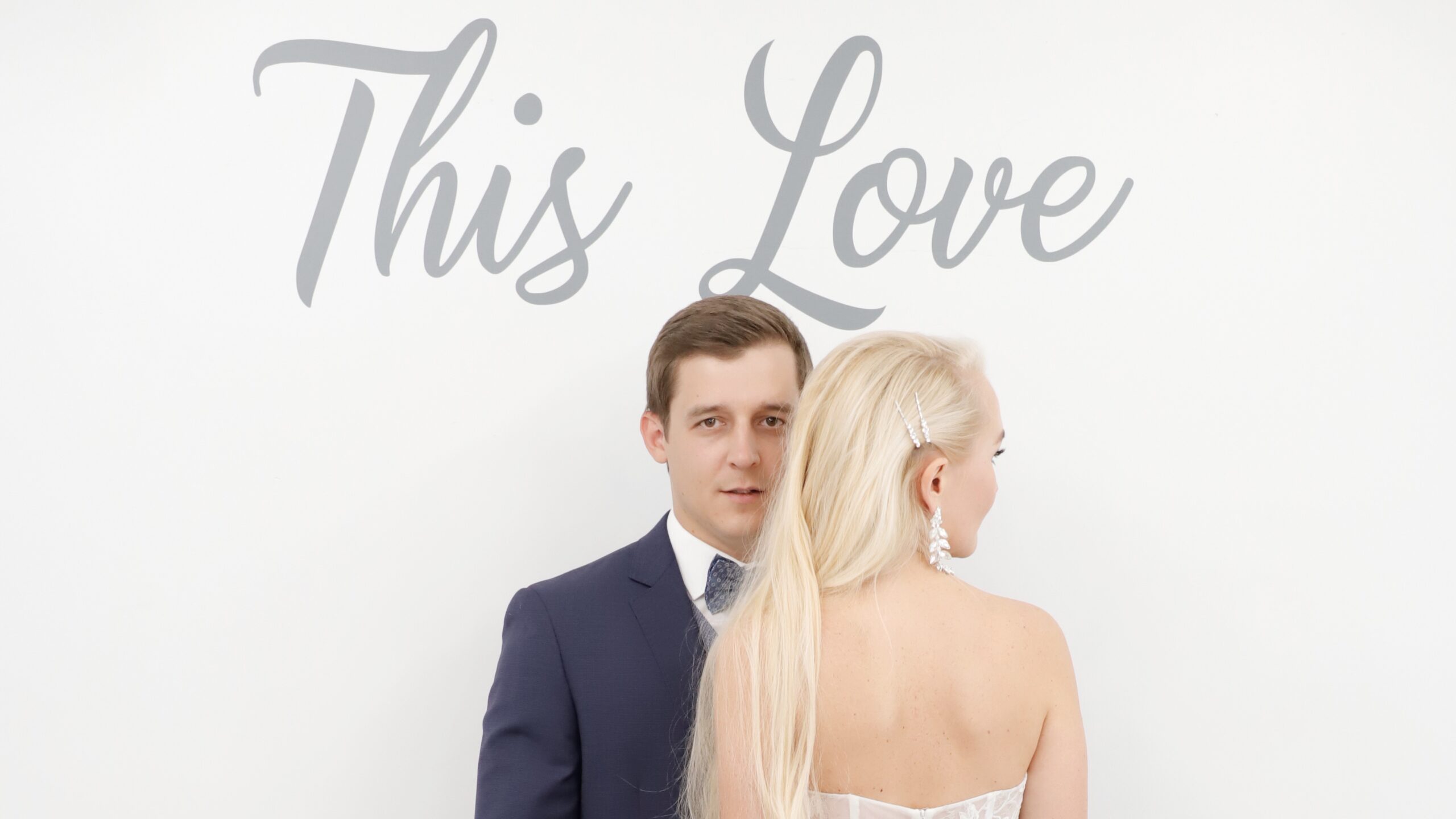 Welcome To Paradise! The #1 Las Vegas Wedding Chapel
At Paradise Wedding Chapel, we provide a sleek and modern, yet warm and welcoming wedding chapel for your Las Vegas Wedding. You will feel so much at home once you walk into the front entrance, we actually call this room the living room! Our Bridal Suite is beautiful and inviting. But most of all, the chapel is stunning. The modern decor is simple but elegant for any wedding. The benches are like nothing you will see in any chapel in Vegas. It is truly one-of-a-kind! This is not a cheesy wedding chapel! (If you're looking for one of those, we will be happy to make recommendations!) This chapel is the one you have been hoping to find for your wedding ceremony in Las Vegas!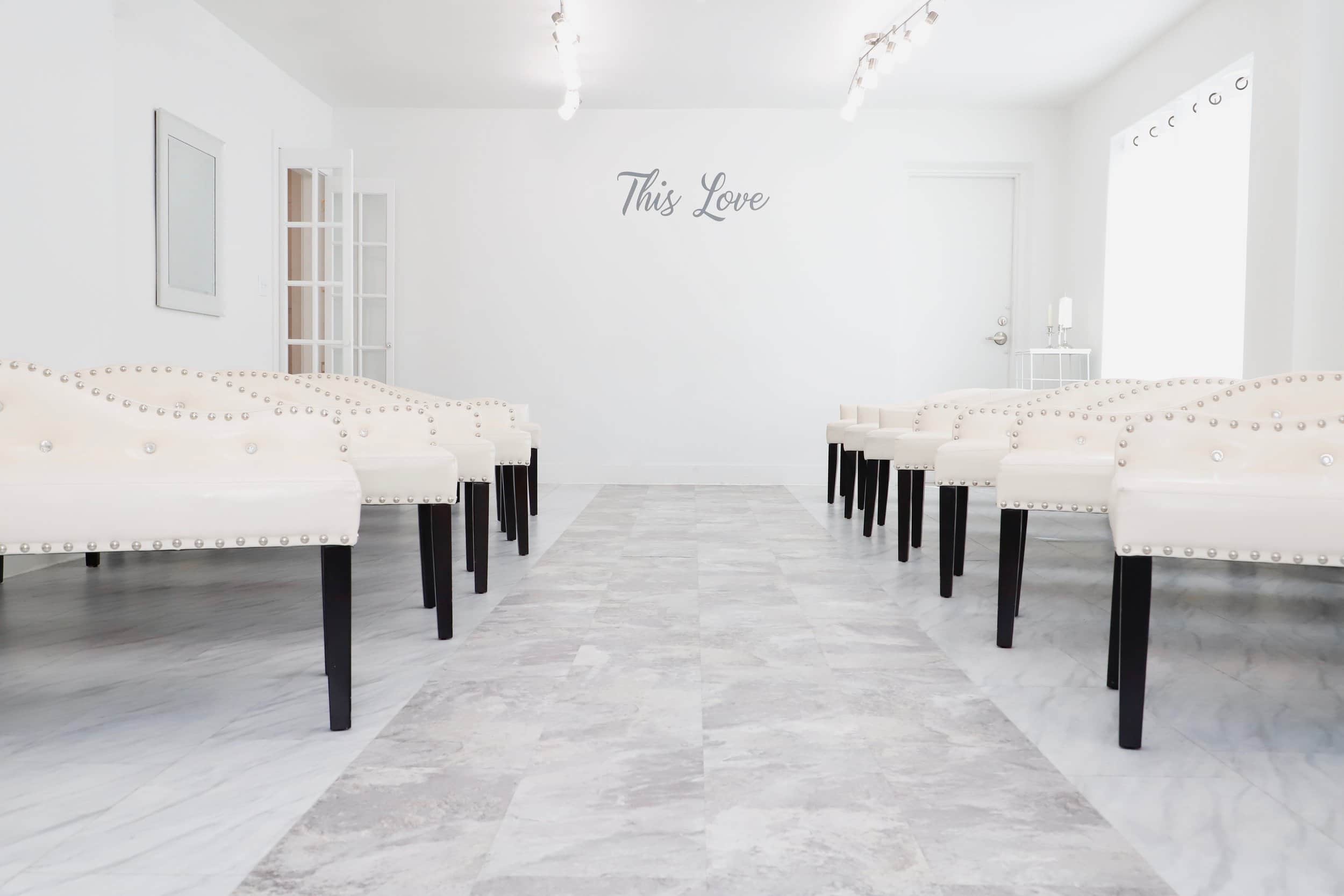 Clean & Modern Vegas Wedding Chapel
Planning a wedding can be stressful. But it doesn't have to be!
We know that everyone wants their wedding day to be perfect, and sometimes it feels like there's just too much to do. That's why we offer all-inclusive packages that take the hassle out of planning your big day. You can choose from a variety of options, so you're sure to find the package that fits your needs – and your budget for the perfect Las Vegas Wedding.
Wedding Packages Available
Your wedding day is one of the most special days of your life, so why not choose the best wedding chapel? When you book your Las Vegas wedding at our chapel, you can rest assured that everything will be just as you've always dreamed. Our clean and modern wedding chapel is the perfect setting for your big day. We offer a variety of wedding packages to suit your needs and budget, so you can choose the one that's right for you.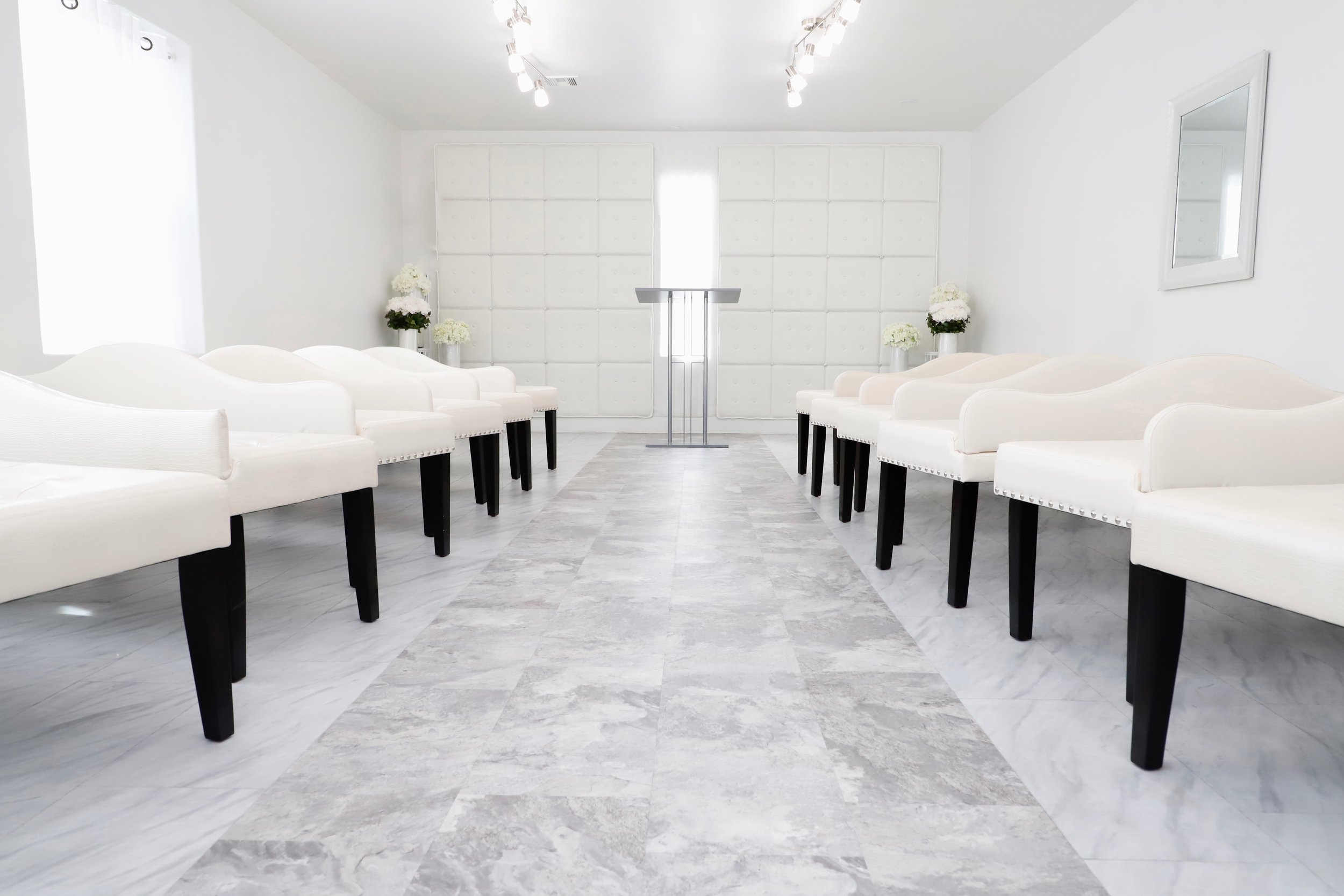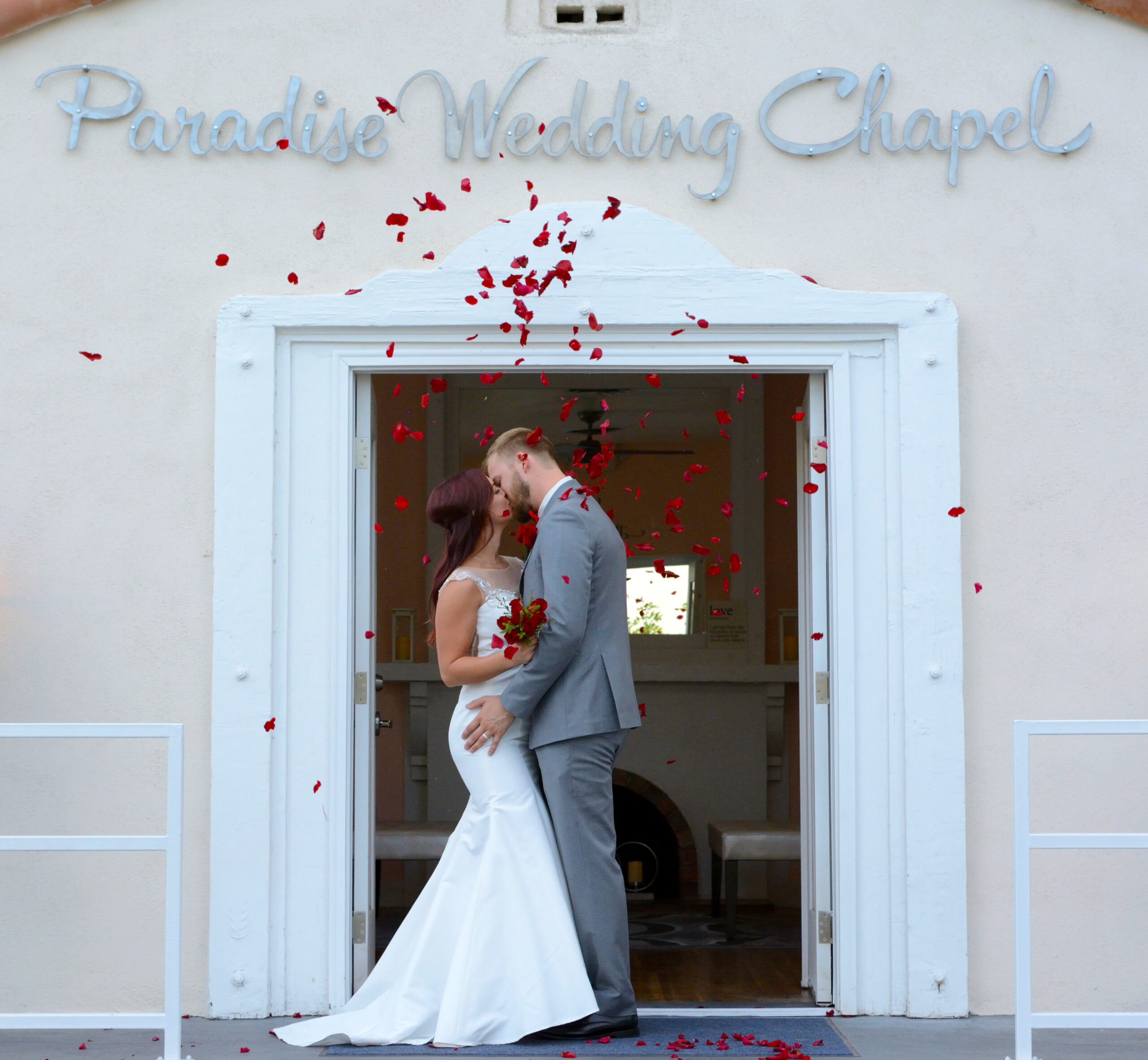 Dreamy Las Vegas Weddings
Imagine getting married in one of the best Las Vegas wedding venues! Our experienced wedding staff will handle every detail, from flowers to photography, so you can relax and enjoy your special day. Our chapel is modern and clean, with plenty of natural light streaming in. Plus, our experienced staff will make sure your wedding ceremony is stress-fee…no glitches here! So, if you're looking for a wedding venue to get married in Las Vegas that will exceed your expectations, look no further than Paradise Wedding Chapel.
Book your dream wedding at our Las Vegas chapel today! You won't regret it!
Check out our new Venue! – Aloha Wedding Chapel In Vegas
At Aloha Wedding Chapel, everyone is ohana! This is the wedding chapel where you will find the perfect Hawaiian vibe and Aloha spirit for your Las Vegas wedding!
Located on the grounds of Paradise Wedding Chapel, this Hawaiian Themed Wedding Chapel will be sure to please people from all over the world looking for a tropical setting Las Vegas chapel!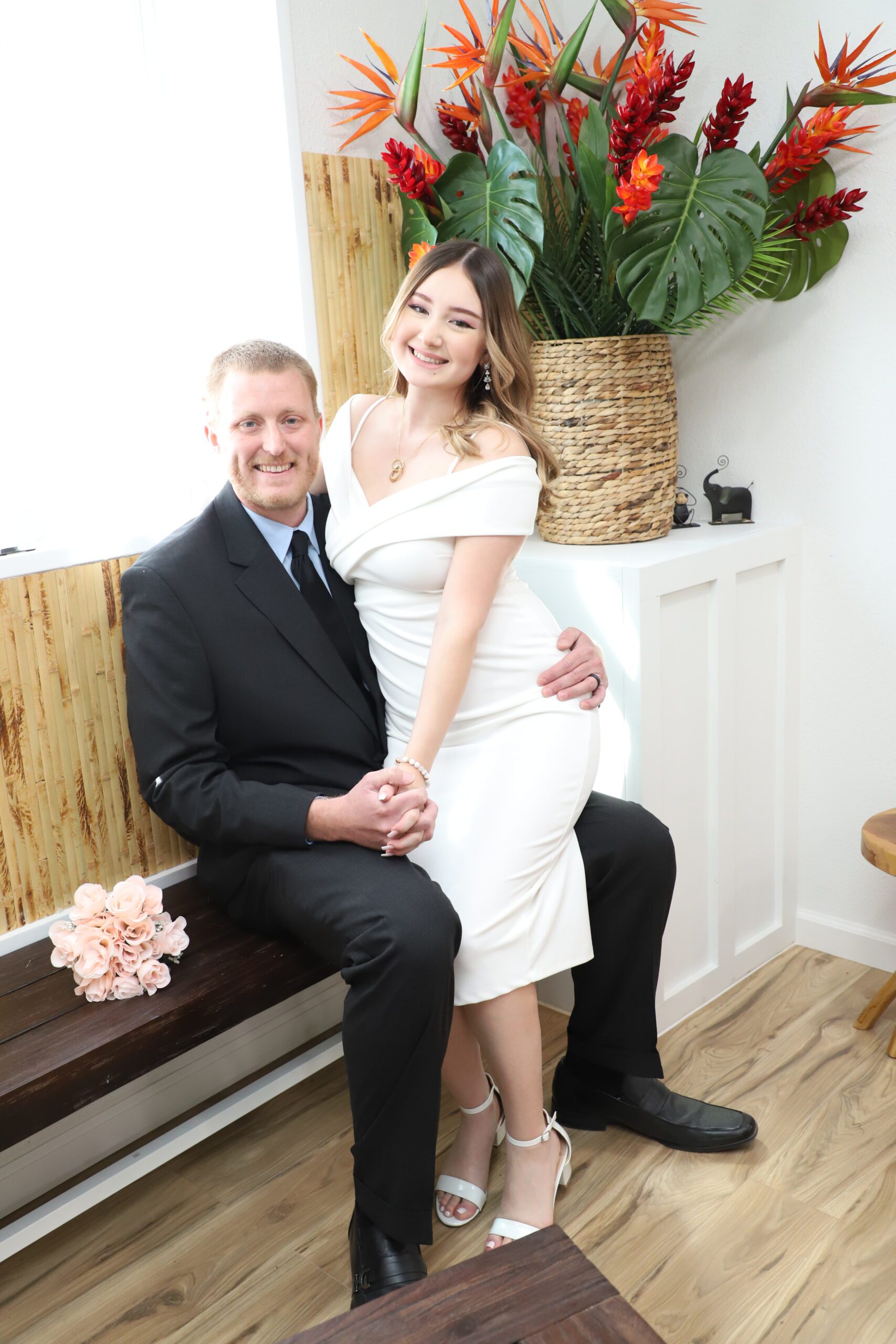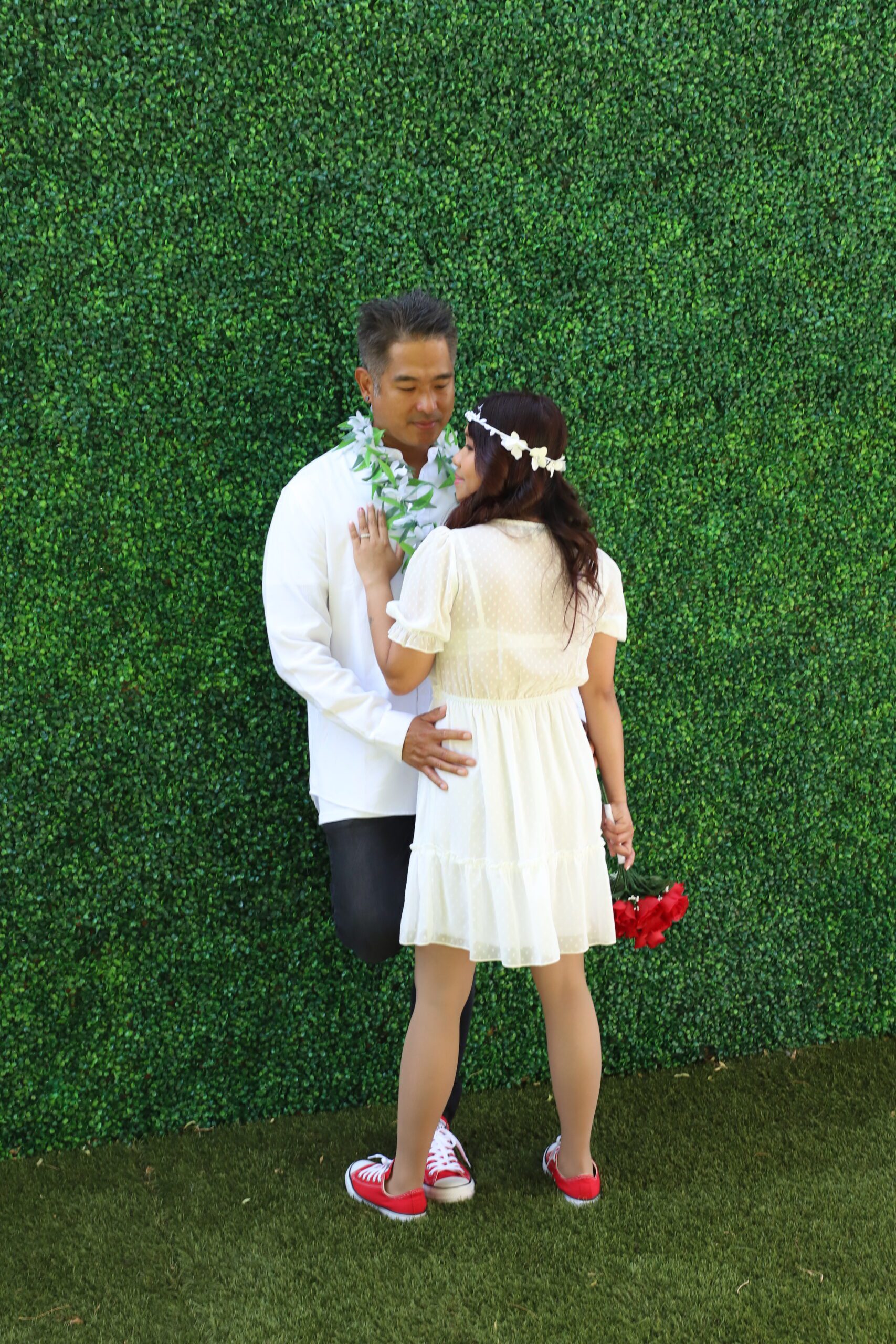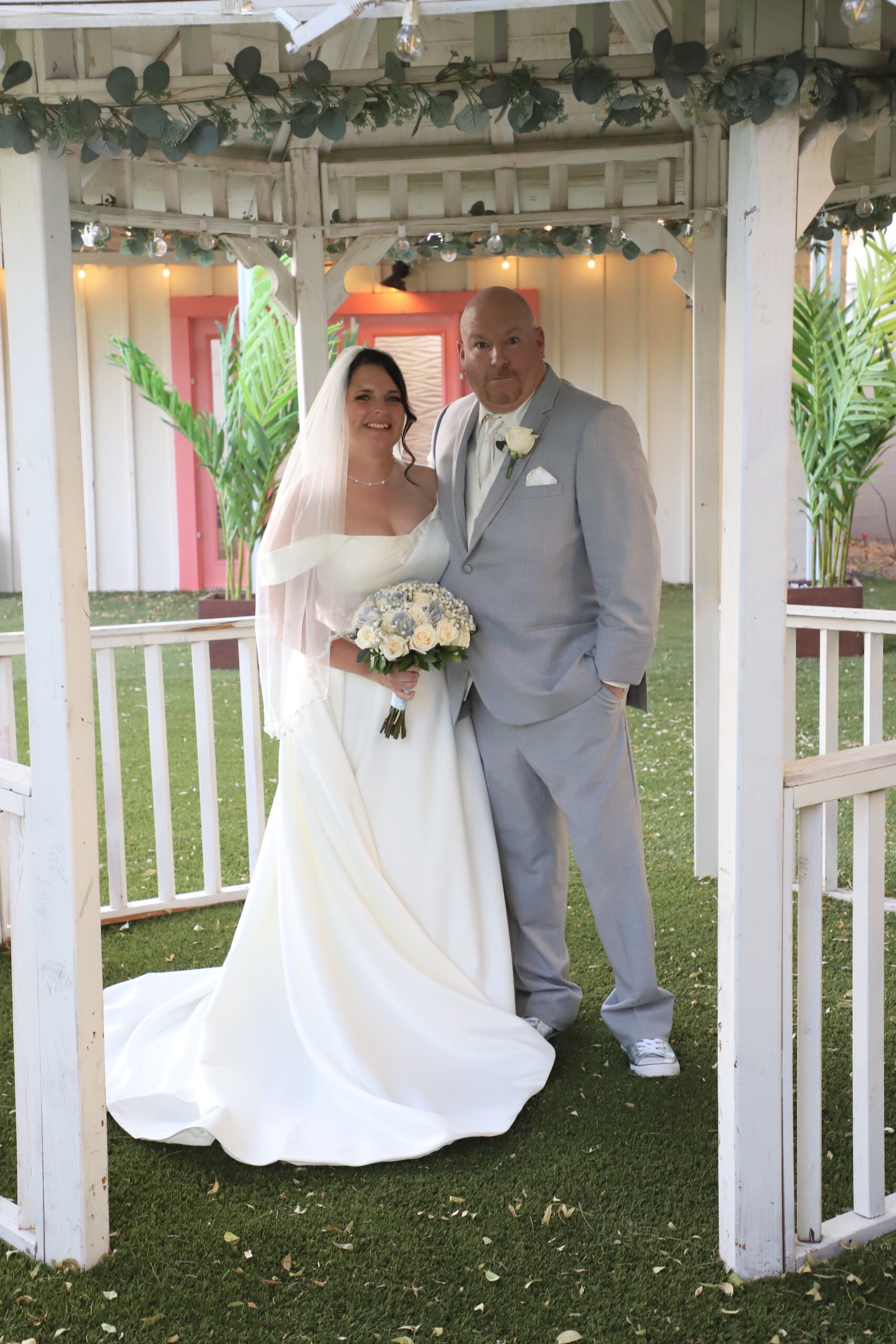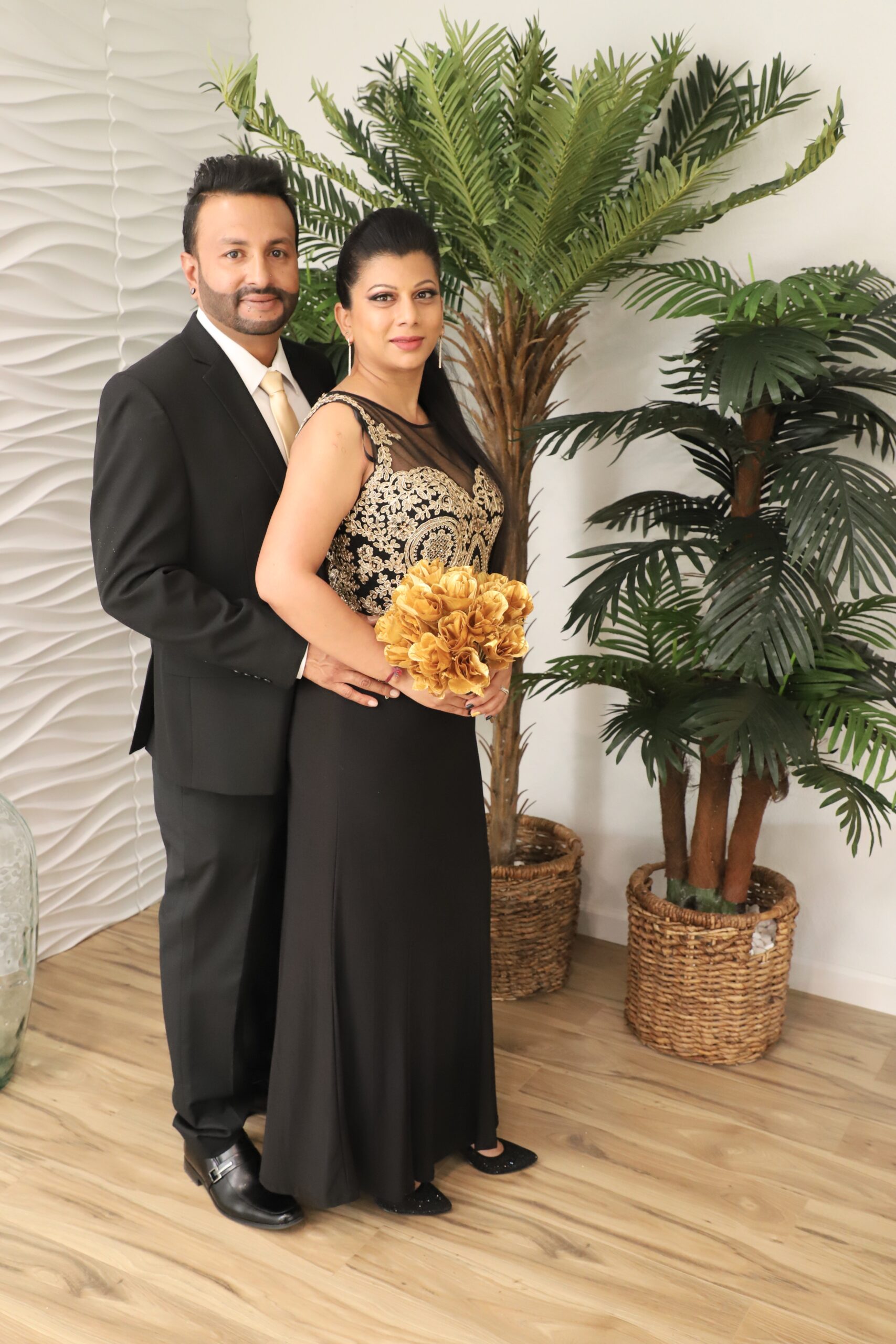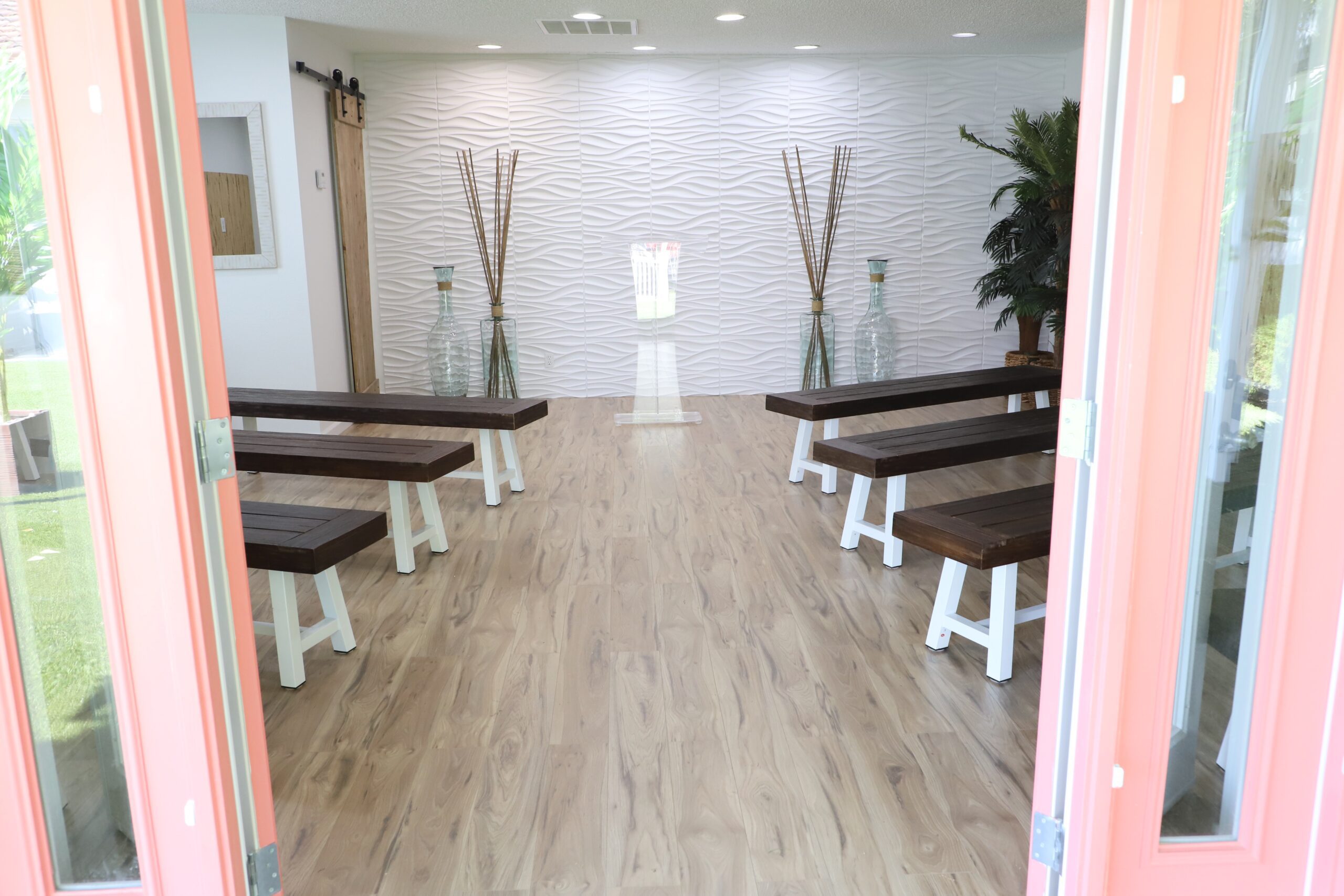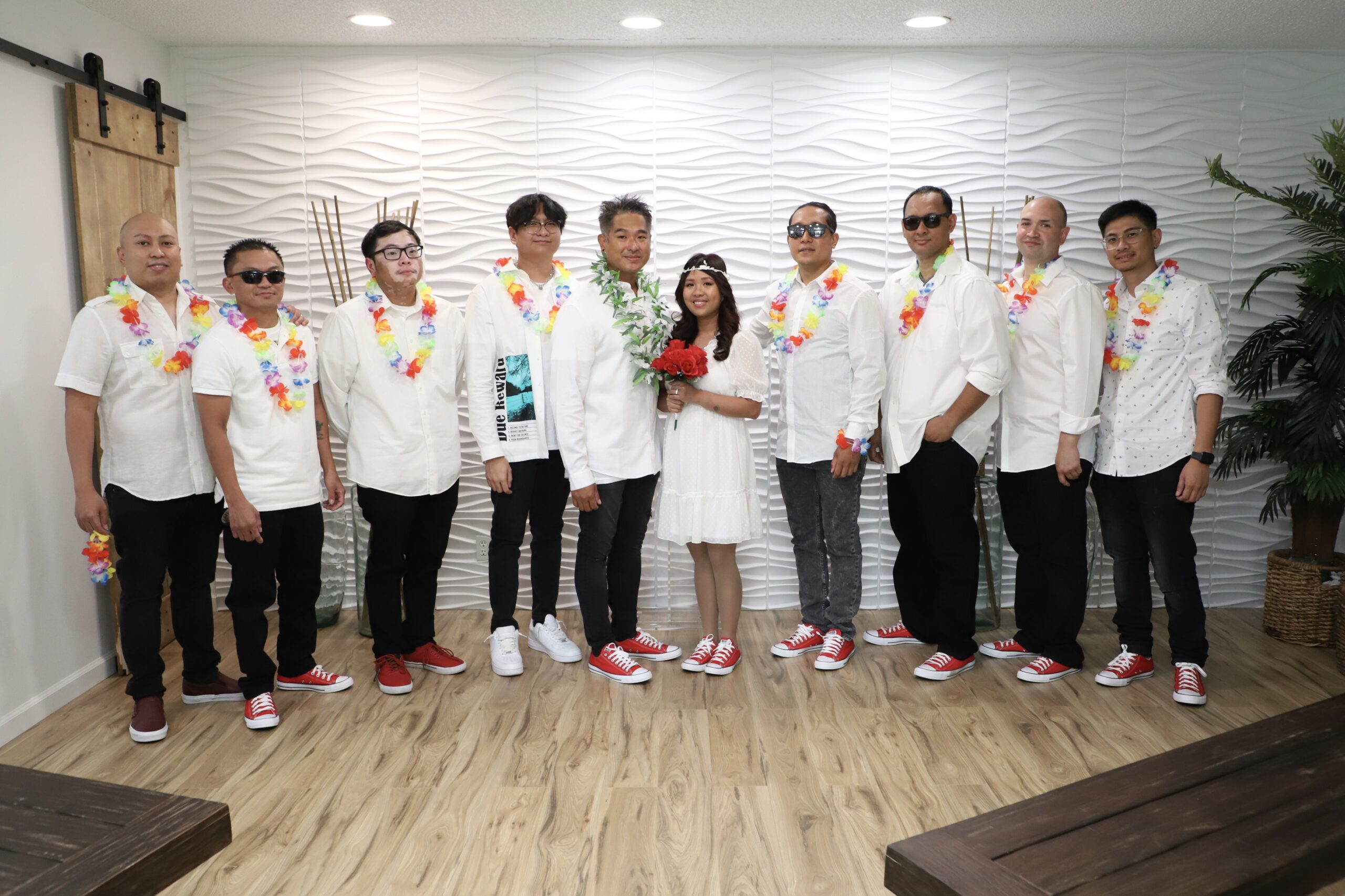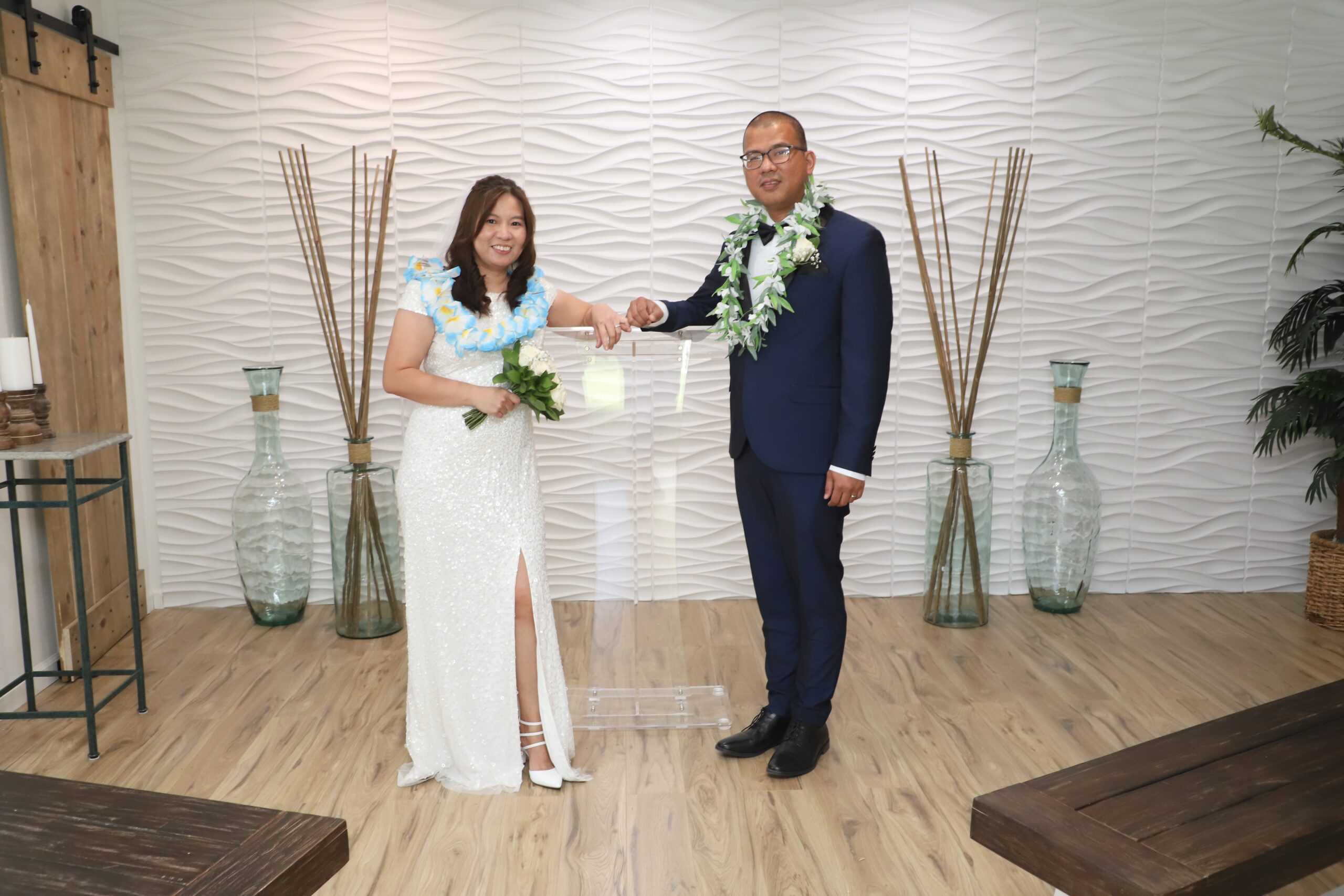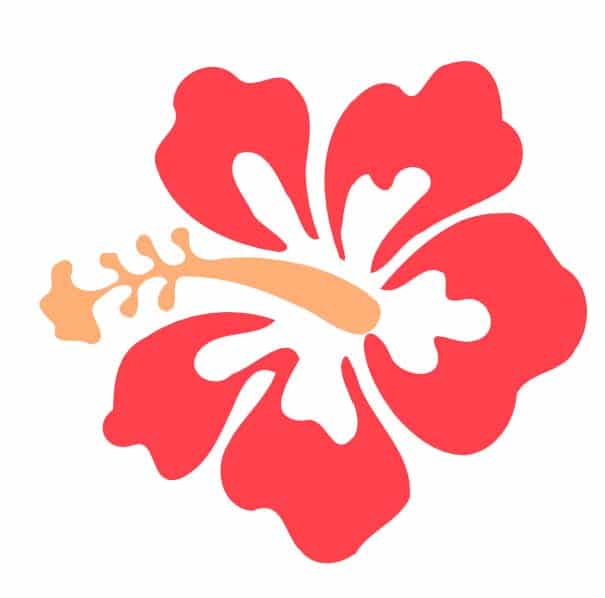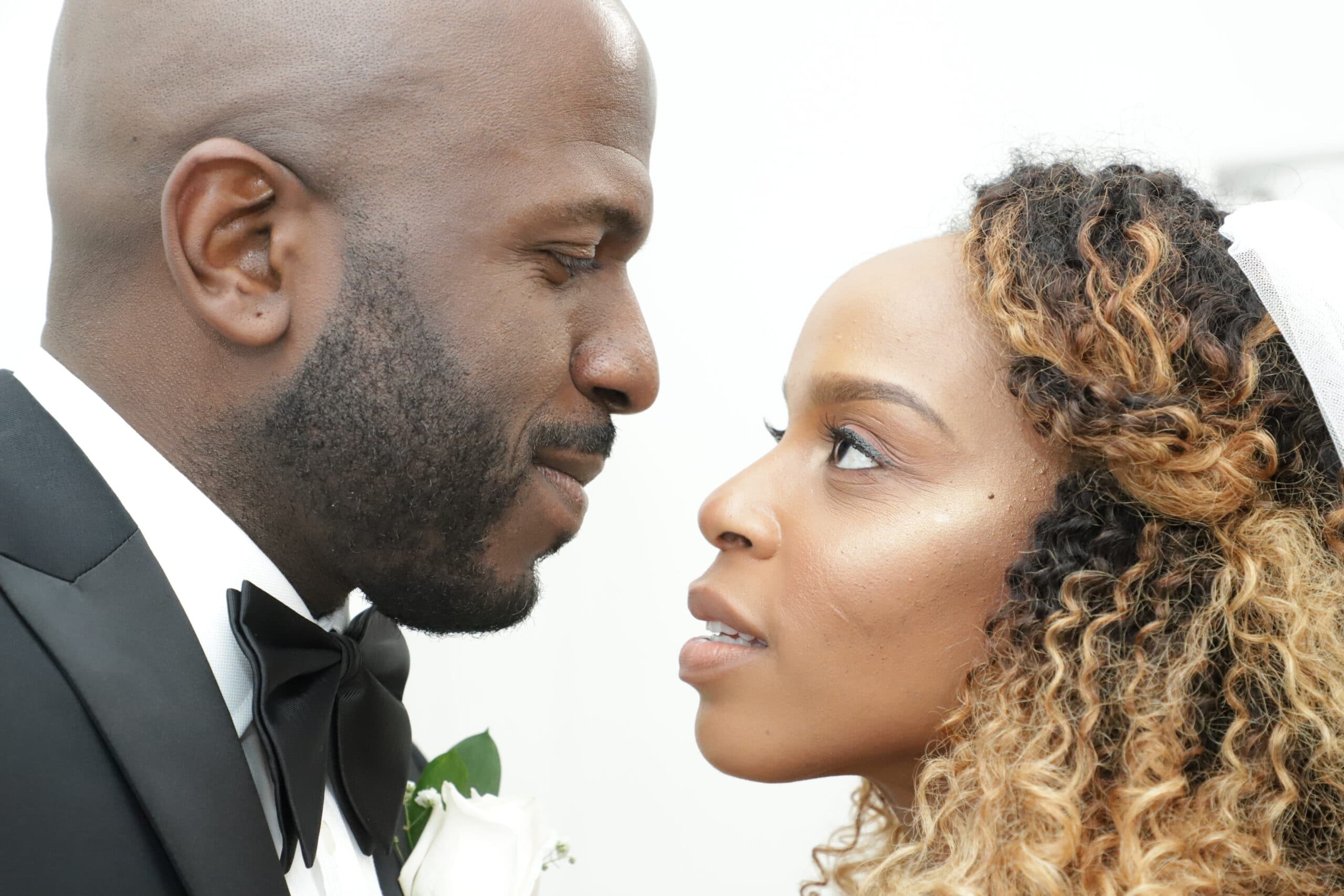 Packages
Weddings • Vow Renewals • Commitment Ceremonies
We have wedding packages to suit any budget. Starting at just $199, you'll be able to walk down the aisle, exchange rings, and marry the love of your life! This Vegas wedding venue is all about making the bride and groom happy!
Traditional Weddings • Elvis Weddings • Off-Site Locations
Chapel & Wedding Photography
Your wedding day will be spectacular, and you will have amazing professional photography to prove it! Our photographers are the best wedding photographers you will find! We photograph not just your image but we capture your emotion and best Las Vegas wedding moments.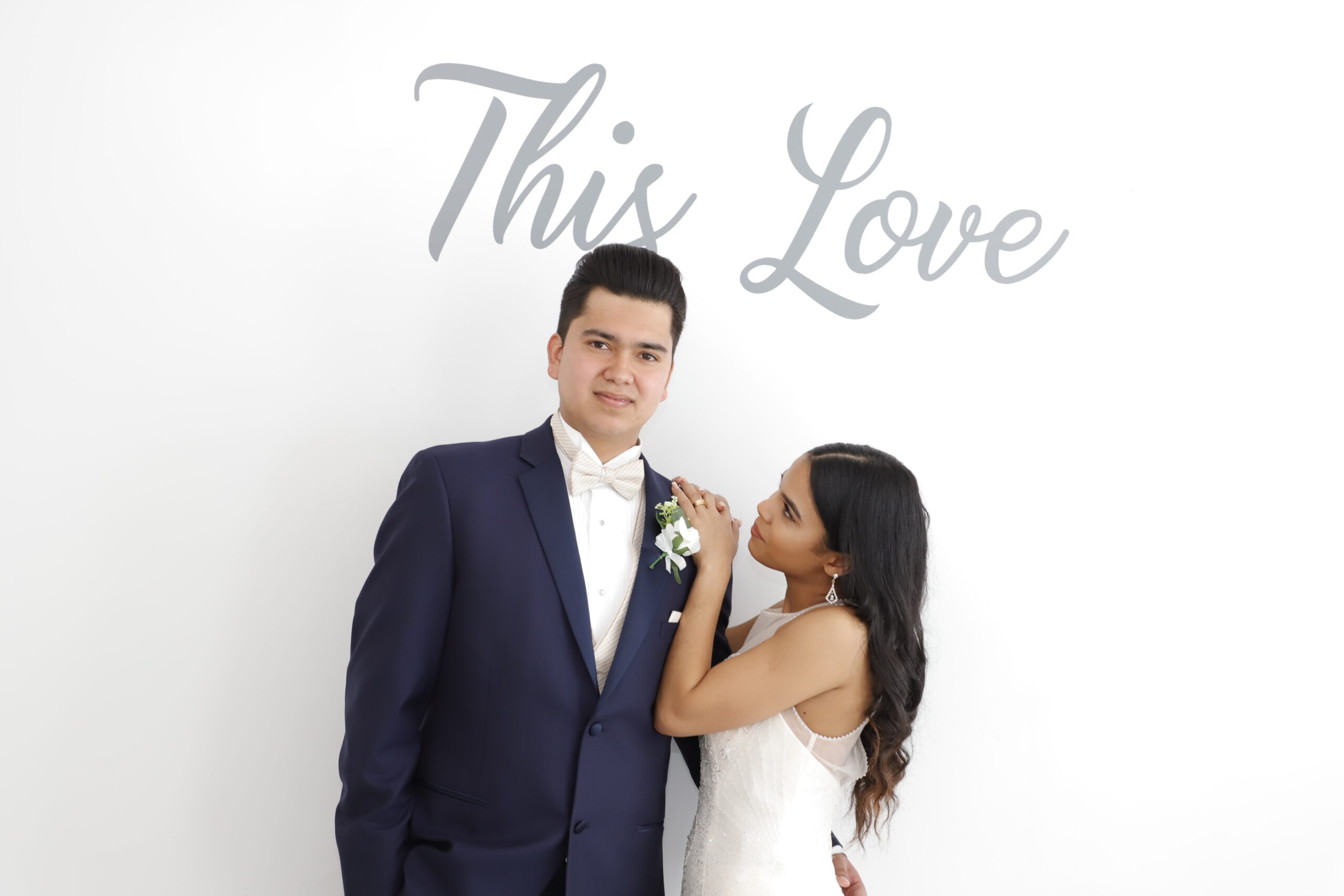 Las Vegas Wedding Chapel: As Seen on TV's Hit Show "Marrying Millions"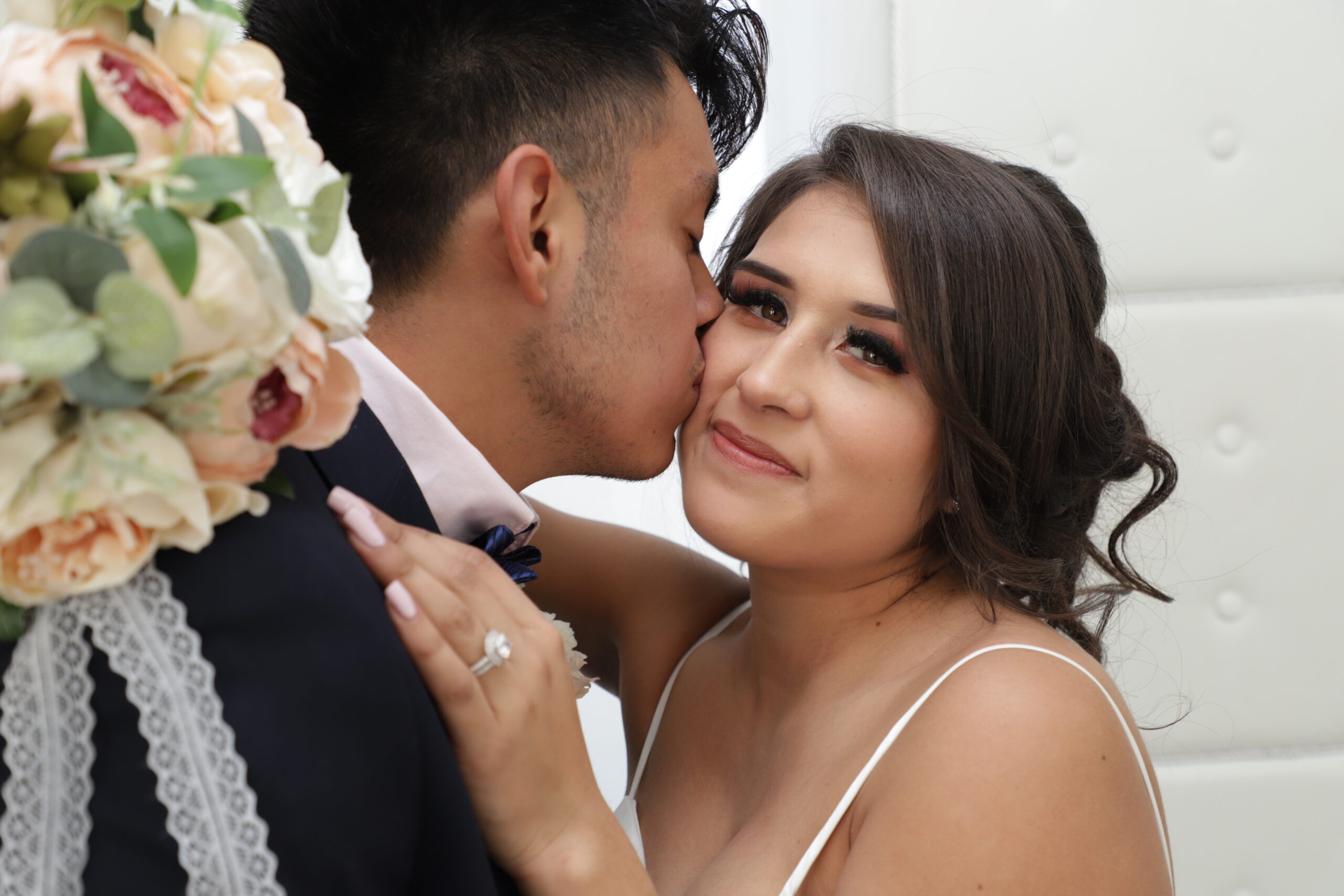 Marriage Licenses
If you plan on having a legal wedding in Las Vegas, you will need to obtain a Marriage License in Nevada. The process is quite simple and Paradise Wedding Chapel will provide you with everything you need to know about the marriage license and the wedding process and wedding packages.
We also offer Expedited Marriage Certificates and Apostille Services.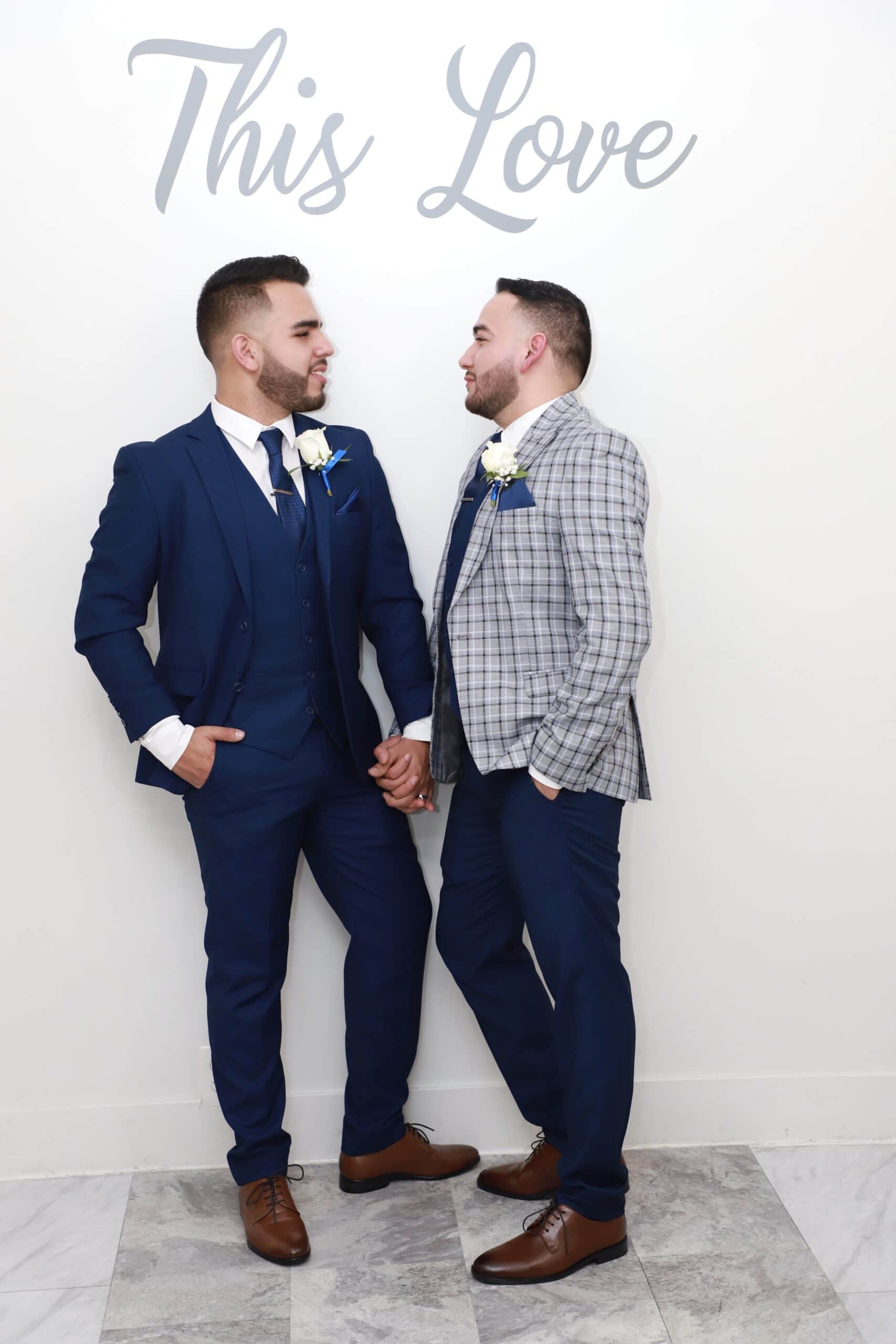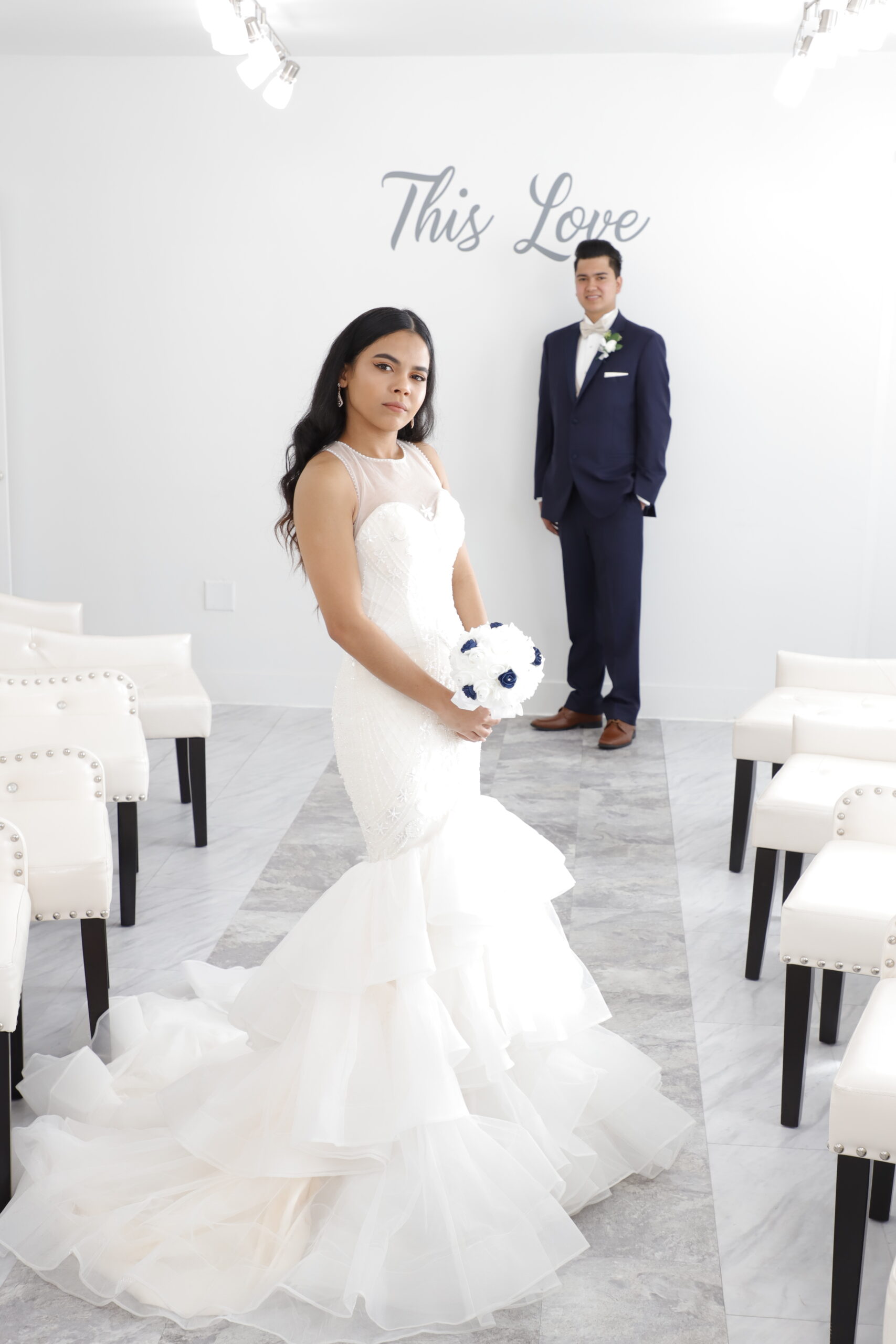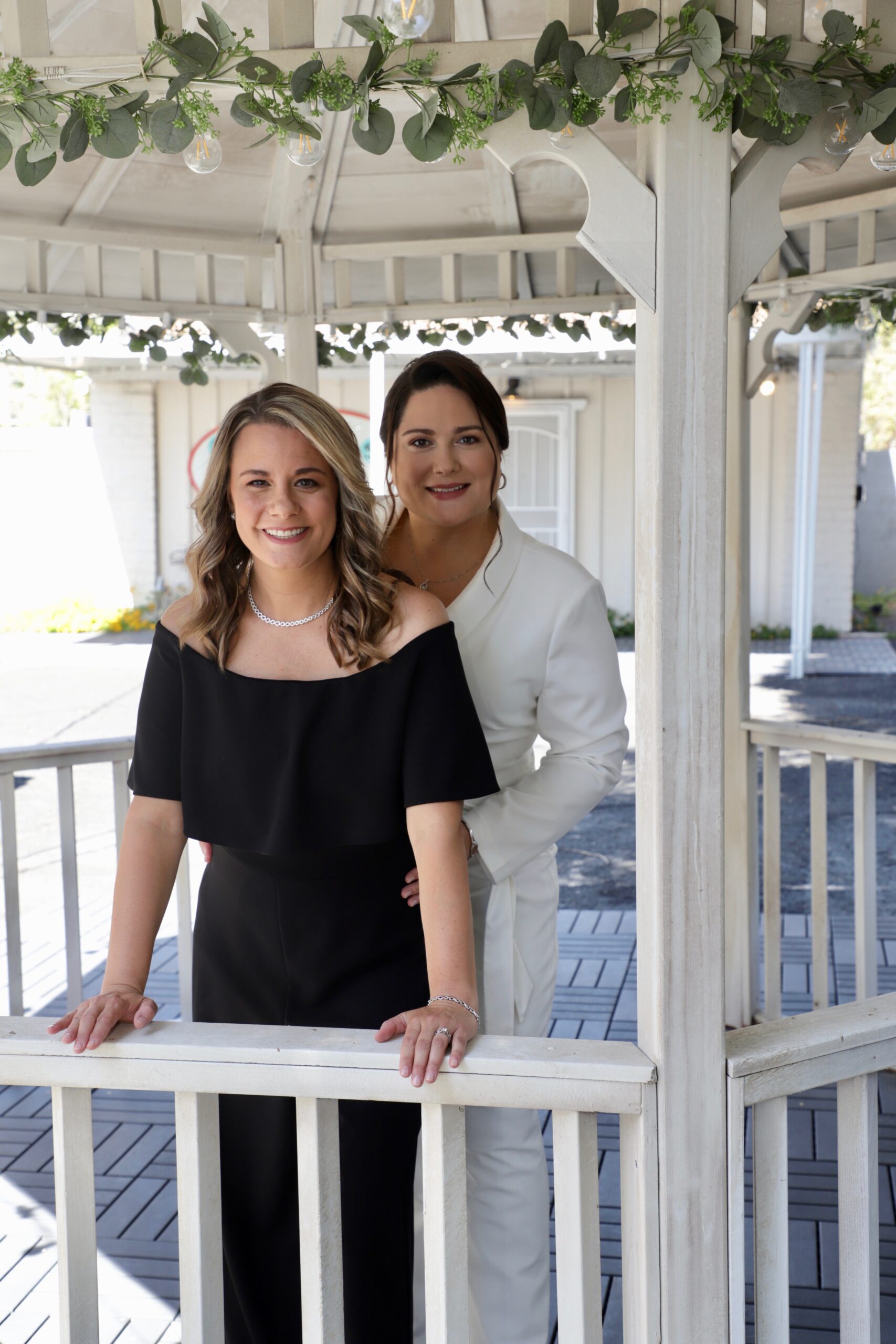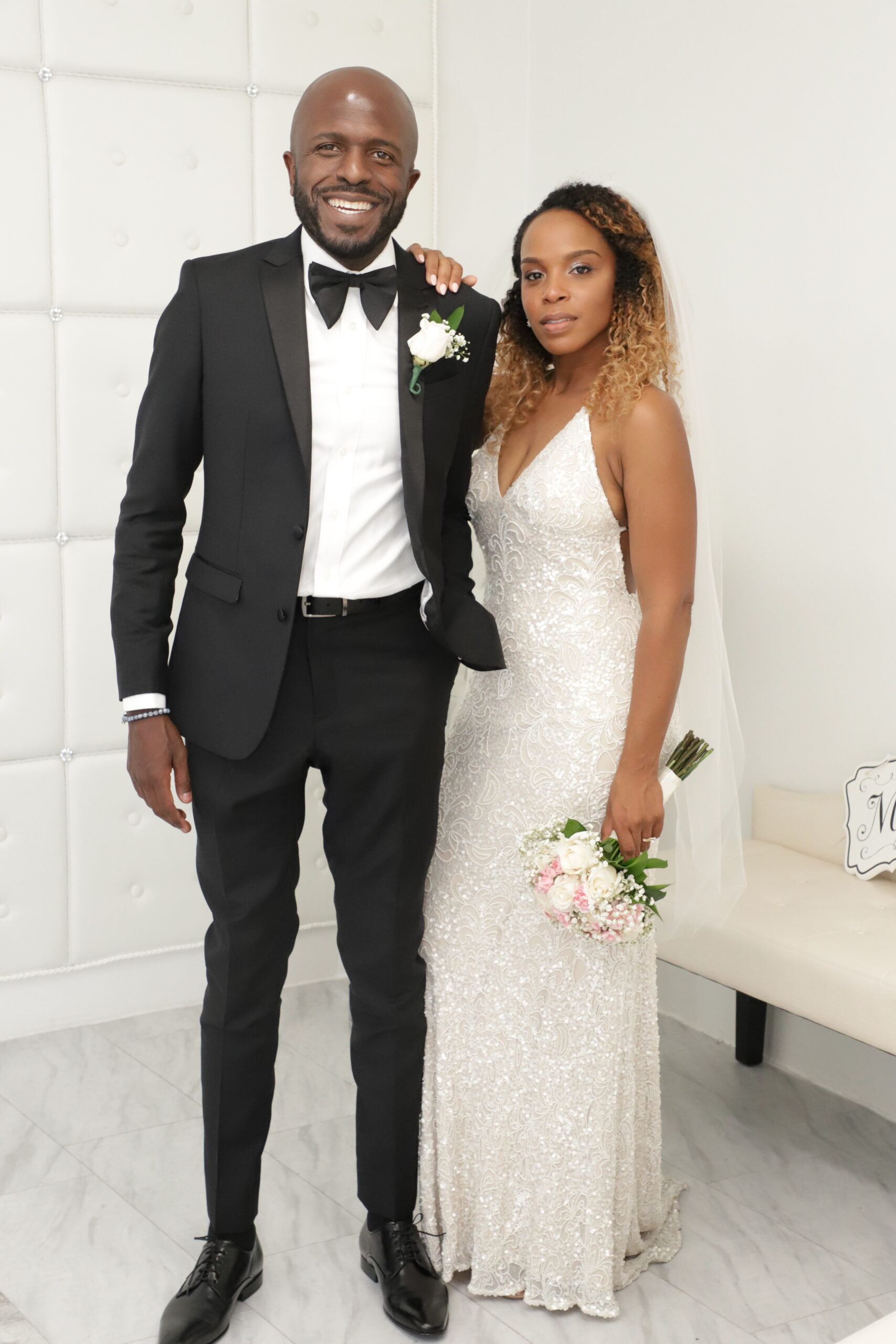 "Not All Las Vegas Wedding Chapels Are

Equal

!"
All 5 Star Reviews!
"Everyone at the chapel was so accommodating, super helpful, and friendly. They were really great with making your Las Vegas wedding experience everything that you want it to be. I felt great about what we paid and left feeling really good about picking them for our wedding chapel. They are great at communicating and getting back to any questions you may have quickly. I would definitely recommend to anyone considering a Vegas wedding!"
— Jess Missall
"Everything was wonderful! I was a little stressed about getting there on time and having time in the bridal suite. As soon as I got there, they directed me to the suite and were so professional and helpful through the entire ceremony and reception, it definitely put me at ease. The chapel, décor, furniture, etc. Is all very tasteful and makes for great pics. I would definitely recommend this chapel to anyone looking to elope or have a very small intimate wedding. I was also very impressed with the photos, they were sent to me that night! Loved the entire experience. My hubby and our 4 guests were very impressed too!"
— Jordan Diehl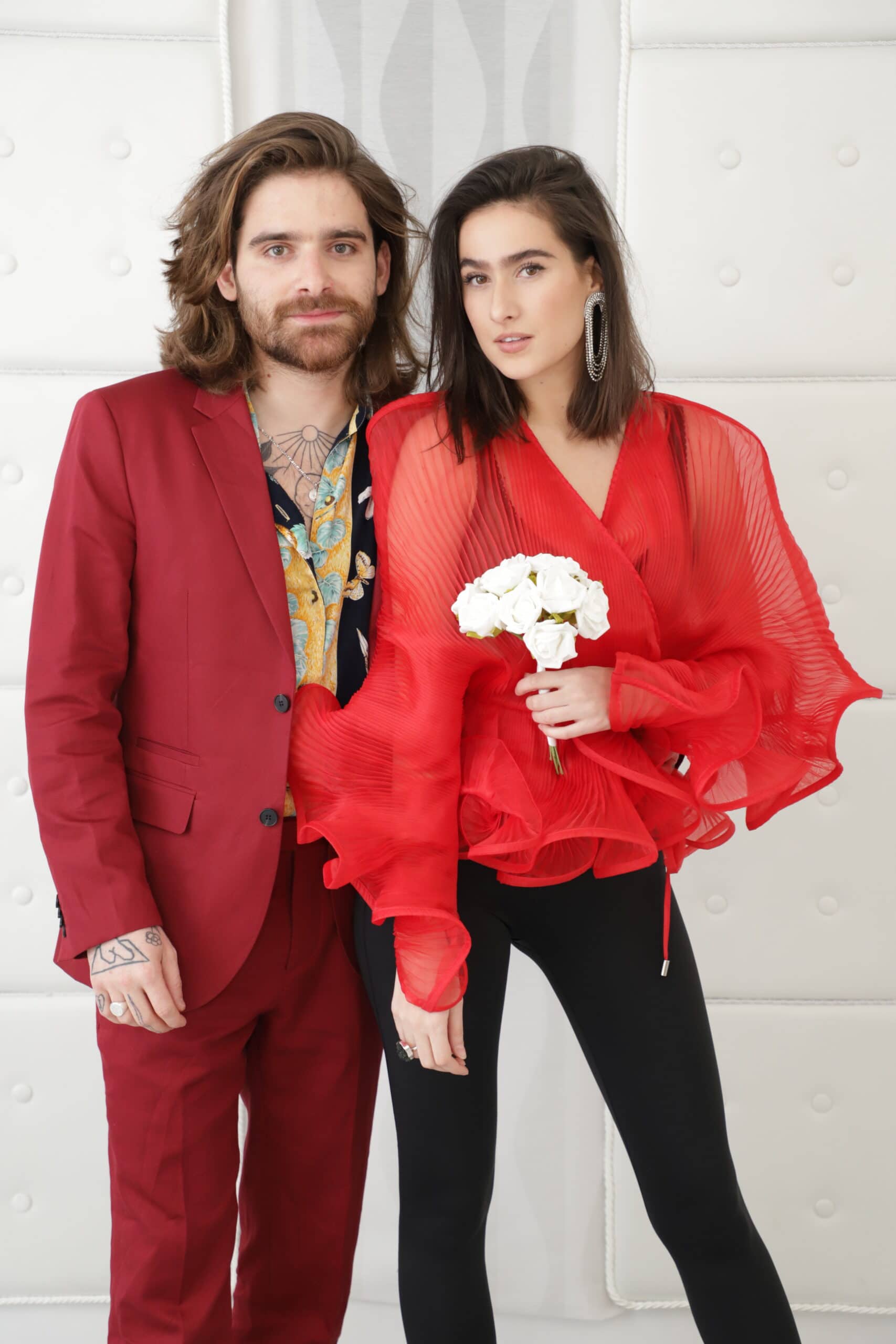 Ready To Book Your Dream Las Vegas Wedding?
Hours
These are the times during which we generally schedule Weddings, Commitments, or Vow Renewals. Other times may be available , just ask!
SUNDAY           10 – 5
MONDAY          10 – 7
TUESDAY         10 – 7
WEDNESDAY 10 – 7
THURSDAY     10 – 7
FRIDAY             10 – 8
SATURDAY     10 – 8
520 S. 6th St, Las Vegas NV 89101 702.344.0909