What do you wear to a casual summer wedding?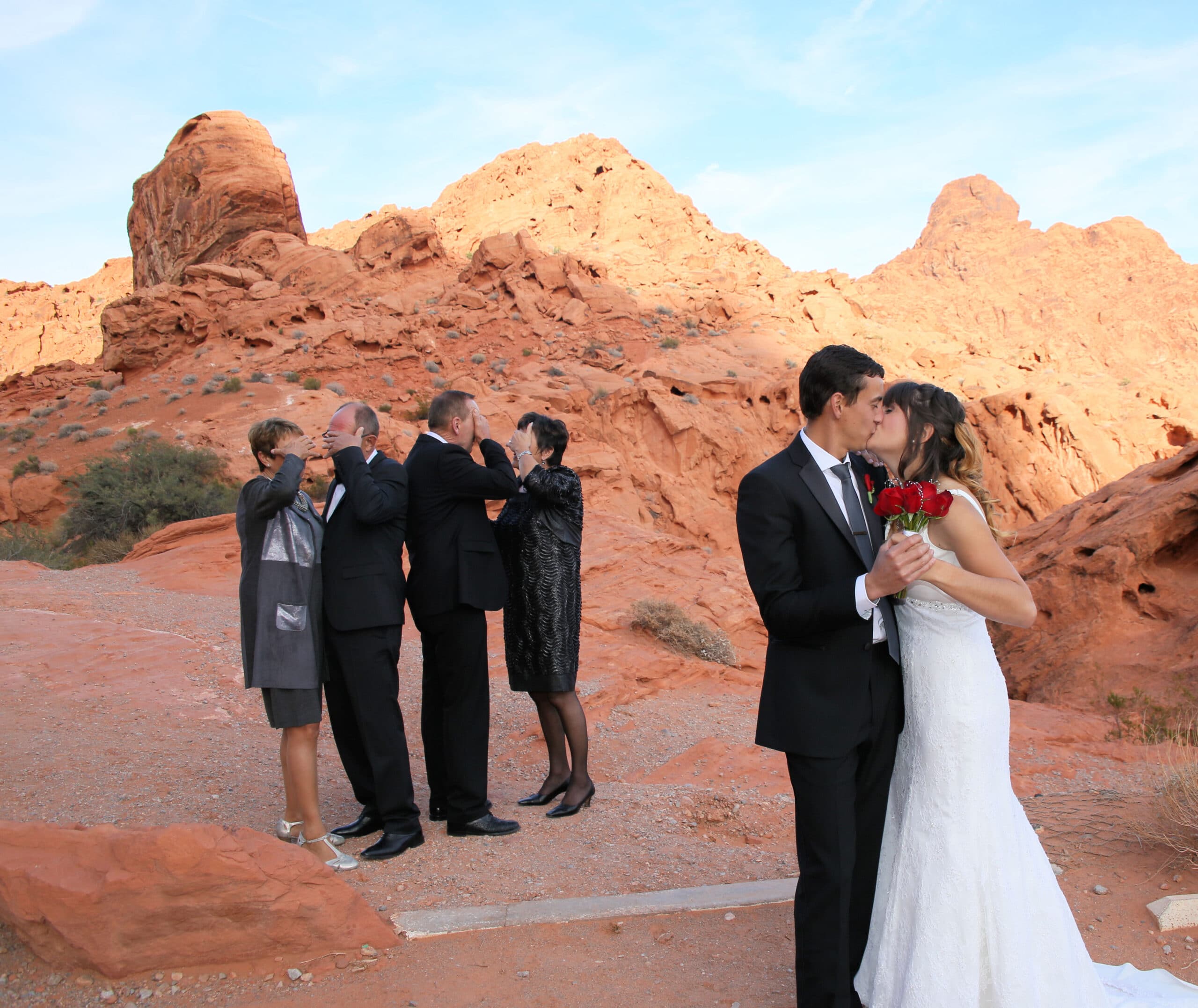 Summer weddings are a popular choice for couples looking to tie the knot. They're often less formal than traditional weddings, and provide a chance to celebrate outdoors in the warm weather. If you've been invited to a casual summer wedding, it can be tricky to know what to wear. In this blog post, we'll give you some tips on what to wear to a casual summer wedding!
What to wear
When it comes to summer weddings, there are a few things to keep in mind when choosing what to wear. First, consider the time of day the wedding will take place. If it's a morning wedding, you'll want to avoid anything too heavy or formal. A light sundress or suit is always a good choice. For an afternoon or evening wedding, you can go a bit dressier. A nice cocktail dress or even a little black dress is perfect. Just be sure to avoid anything too revealing or slinky – remember, this is a wedding, not a nightclub! Also, keep in mind the location of the wedding. If it's outdoors in a warm area like Las Vegas, you'll want to choose something airy and comfortable. And finally, don't forget the vibe! If the wedding is more laid-back and relaxed, choose a less formal outfit.
What to bring
Summer weddings are a great excuse to break out your sundress collection! However, with the heat comes the risk of sweat and wedges sinking into the grass. To avoid any fashion emergencies, planning the wedding outfit is important.
Here are a few items to pack in your bag:
-A light cardigan or shawl: This will help to keep you warm during the ceremony, and can also be used as a makeshift blanket if needed.
-A pair of comfortable shoes: Wedges may look cute, but they can be a nightmare to walk in when the ground is soft. Opt for a pair of flats or low heels instead.
-A small handbag: You'll need a place to store your essentials, but you don't want to lug around a huge purse all night2.
What not to wear
One guideline that is often forgotten is "don't wear white." A summer bride typically wears a white dress, and you don't want to upstage the bride or look like you're trying to. Stick to other colors, like pastels, for your summer wedding attire.
Another Dos & Don't of wedding fashion is to make sure your dress or skirt isn't too short. You want to look classy and elegant, not trashy. A rule of thumb is to make sure your hemline is at least 2-3 inches above your knee.
Proper undergarments are a must! No one wants to see a bridesmaid with her Spanx straps hanging out, or a guest with her dress riding up because she forgot to wear panties. Be sure to pack any undergarments you may need, like a strapless bra or shapewear.
With these tips in mind, you're sure to look your best at a casual summer wedding! For more ideas, be sure to check out some Pinterest boards on Wedding guest attire.
Shoes you can wear with your outfit
One of the most important things to consider when choosing what to wear to a summer wedding is your footwear. You want to make sure that your shoes are not only stylish, but also comfortable and appropriate for the occasion. If you're opting for a dress or skirt, consider a pair of sandals or pumps. If you're wearing pants or shorts, then boat shoes or loafers would be a good choice. And if you're not sure what the dress code will be, it's always safe to go with a classic pair of black or brown dress shoes. Whatever you choose, just make sure that your shoes complement your outfit and that you'll be able to dance the night away in them!
Accessories that go well with your look
When it comes to summer weddings, the best accessory is a great smile! But if you're looking for something to wear that will complement your look, here are a few ideas. First, consider your color palette. If you're wearing a brightly colored dress, opt for neutral-toned accessories. A white clutch and nude heels will allow your outfit to really stand out. If you're going for a more subdued look, then add a pop of color with your accessories. A colorful clutch or statement necklace can really brighten up an otherwise simple ensemble. And don't forget about the power of accessories to transform your look from day to night. Swap out your daytime clutch for a shimmery evening bag, and change into some strappy heels.
Colors and patterns that work for summer
Summer is the perfect time for a cheerful wedding celebration. When choosing what to wear, think about colors and patterns that will work well in a casual setting. For example, a brightly colored sundress is a great choice for a summer wedding. You can also opt for a floral print or stripes. If you're wearing a patterned dress, keep your accessories simple so as not to overwhelm your look. A pair of strappy sandals or espadrilles would be a perfect finishing touch. Keep in mind that it's always best to err on the side of caution when it comes to wedding attire. If you're unsure about what to wear, it's better to ask the bride or groom for guidance.
So, what should you wear to a casual summer wedding? The key is to dress comfortably and in keeping with the vibe of the event. We hope our guide has helped you choose an outfit that will make you feel confident and stylish on your big day. If you're planning your Vegas wedding, check out our Ultimate Vegas Wedding Checklist so you're prepared for your big day!