The term "eloping" has evolved beyond its original meaning of "secret marriage." There is more to an elopement ceremony than exchanging vows and legal documentation.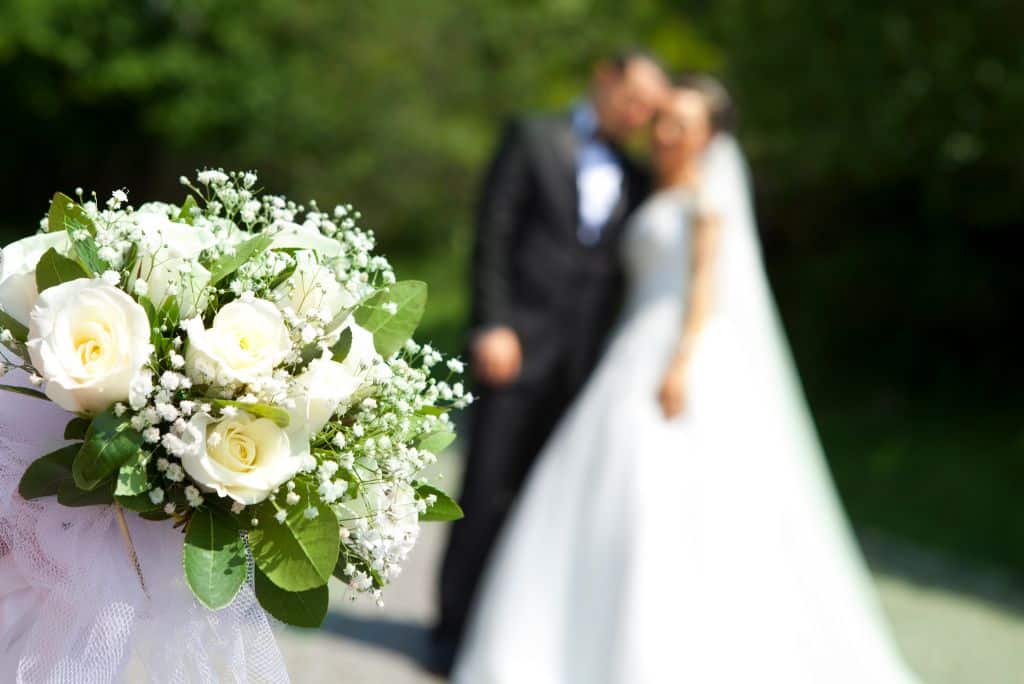 Over time, eloping has seen several changes. As a result, it is now geared considerably more towards couples' interests!
Each couple's elopement ceremony can take on its unique flavor, whether they want something traditional, special, or offbeat. In other words, these parties are specially designed for the happy couple. Here are the details on what you need to elope.
1. Set the Mood
How you envision your wedding day is the first step in planning an intimate getaway with your partner.
The ceremony's atmosphere can be significantly influenced by its location. Rather than just getting married somewhere pretty, do you want to get married somewhere that has a unique value to you and your spouse? Where would you rather be, inside or outside? When would you like the wedding to take place? Which day of the week is it? When it comes to the wedding, will there be any decorations?
2. Set a spending plan
The wedding budget may not be the most riveting topic of conversation, but it is one of the most crucial.
You might think of it as preparation for future discussions about money. Discuss with your future spouse how much money you both hope to put into the wedding.
Wedding experts propose you begin by determining your maximum budgetary constraints. Afterward, it's time to start looking into how much stuff costs. Some everyday expenses to consider are the location, attire, hair and makeup, rings, marriage license, officiant, photographs, food and drink, and travel and hotel for the wedding party.
Next, prioritize your projected costs to determine how they compare to your financial plan. Where can you make reductions or adjustments to save money? Can you afford to splurge on what matters most to you?
3. Identify the Service Provider Gaps
The next step in planning an elopement is working out which aspects of the wedding may be accomplished without professional assistance. It is necessary to make arrangements to capture the momentous day with a professional photographer and/or filmmaker. Don't forget to select an officiant; he or she will be required to legally perform the marriage. Do you prefer an expert to take care of your hair and makeup? Have you thought about flowers? Should there be decorations at the location you're thinking about?
If you are planning on hosting a reception or after-party, don't forget to include those details.
4. Pick Purposeful Vendors
You have identified the areas where assistance is required and are now tasked with identifying suitable candidates for employment. Since there are many excellent service providers, this can be challenging. Wedding enthusiasts suggest engaged couples list the characteristics they want their ceremony to embody and search for service providers whose work reflects those same characteristics.
5. Put it on the record
Make sure you don't run into any trouble obtaining a marriage license.
Marriage license requirements and validity requirements vary by state. Make sure you know what steps to take to secure a marriage license and certificate in the state where your wedding will occur if you don't currently reside there. You may need to fax or email the necessary paperwork in advance.
Securing a marriage license in a foreign nation can add an extra layer of complexity and frustration. It is sometimes more convenient to receive your marriage license and register to be legally married at the city hall in your city or state before traveling abroad for a destination wedding and then to have a smaller, more symbolic ceremony in the country of your choice.
6. Consider Your Wedding Attire
This phase requires consideration of what to wear and how to get that outfit there.
Getting married in the great outdoors may mean some extra hiking or walking, but that doesn't mean you can't still wear your bridal gown. When exactly in the year are you planning to tie the knot? Do you anticipate the need for shelter?
Is it possible to quickly acquire your ceremonial attire in the location you will be visiting if you are going from another state or country? A vast, puffy dress is stunning, but it can be painful to bring on an airplane. Having your apparel or clothing waiting for you at a store in the same city or town as the ceremony could be convenient. Something like this can make transporting and bringing essential garments much easier.
7. Tell your loved ones the good news
The joy of a new marriage is one of life's most significant causes for celebration. While being married via elopement is still a happy and joyous occasion, it may cause some guests to feel left out if they cannot attend. You might take a few approaches to break the news of your marriage and explain why you decided to elope.