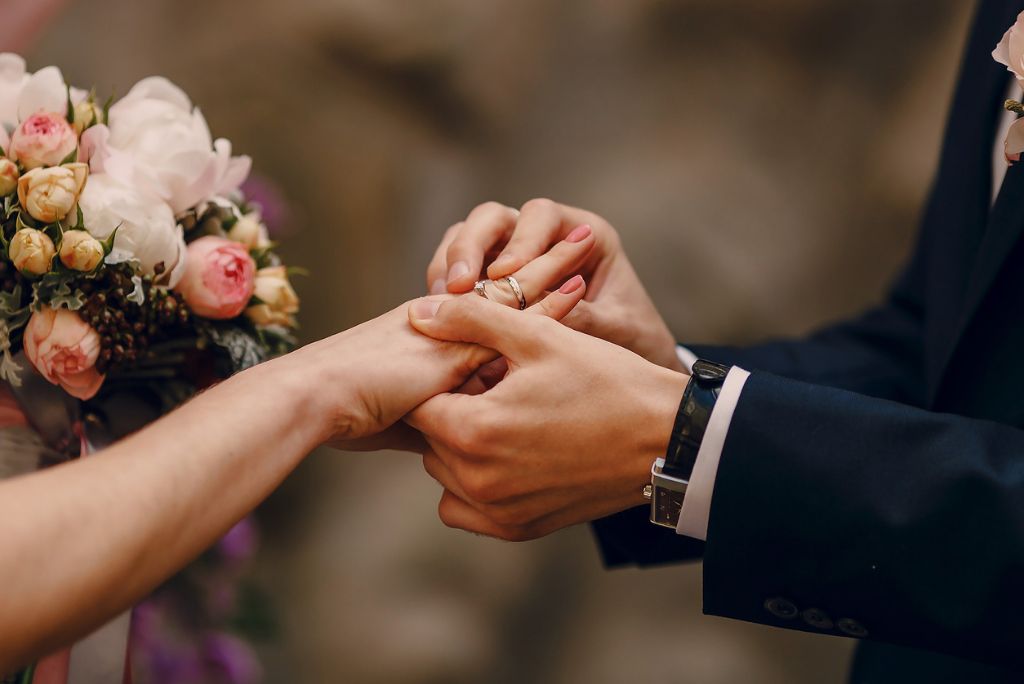 Las Vegas wedding packages have long tantalized couples with their allure of convenience, glamour, and uniqueness.
In the glittering heart of the Mojave Desert, dreams are realized daily, and matrimonial wishes come true in the blink of an eye.
But what about this city that draws thousands of couples every year? And how does one sift through many offerings to find that perfect package?
Venture with me as we journey through the neon-lit alleys of Las Vegas's wedding scene.
Why Las Vegas?
Las Vegas has acquired numerous monikers over the decades: Sin City, The Entertainment Capital of the World, and most notably for couples looking to tie the knot, The Wedding Capital of the World.
According to a Business Insider report, Clark County issues around 80,000 marriage licenses annually, testifying to the city's popularity as a wedding destination.
What started as a wedding hotspot due to its lenient marriage laws in the early 20th century has now blossomed into an industry catering to various tastes and budgets.
Whether it's the allure of a whirlwind romance culminating in an unplanned wedding or the extravagance of a meticulously planned event, Las Vegas offers it all.
Understanding Different Types of Las Vegas Wedding Packages
To truly appreciate the vast range of Las Vegas wedding packages, one must delve into the varied types that have evolved over time.
Traditional Weddings

These harken back to the vintage charm of the city. Classic chapels like the "Little Church of the West," which boasts of being the oldest building on the Las Vegas Strip, offer couples a taste of old-world charm with its wooden interiors and historic ambiance. Such chapels often include bridal suites, tux rentals, and the invaluable services of on-site coordinators.

Themed Weddings

Las Vegas thrives on its ability to transport you to another world, and weddings are no exception. From a ceremony officiated by Elvis at the "Graceland Wedding Chapel" to a fairy tale setting in "Viva Las Vegas Wedding Chapel," couples can live out their most eccentric fantasies. A lesser-known fact: there's even a sci-fi-themed package for fans of Star Trek, culminating in a ceremony aboard the Starship Enterprise.

Destination Weddings

For those craving a backdrop of nature, Las Vegas's peripheries provide breathtaking vistas. A short helicopter ride can take couples to the heart of the Grand Canyon or the scenic embrace of the Red Rock Canyon for an intimate ceremony.

Luxury & Resort Weddings

Think Bellagio, Caesars Palace, and The Venetian. These iconic resorts, apart from their gambling and entertainment allure, are bastions of luxury wedding experiences. These packages often encompass gourmet dining, spa services, and ceremonies overlooking cascading fountains or palatial ballrooms.
Factors to Consider When Choosing a Package
Budget

According to The Knot's annual survey, the average cost of a wedding in the U.S. hovers around $34,000. Las Vegas, with its myriad options, offers packages ranging from a mere $50 for a basic ceremony to upwards of $50,000 for an all-inclusive luxury experience. It's essential to factor in hidden costs – from licensing fees to gratuities.

Guest List

The number of guests can dictate the choice of venue. While chapels are perfect for intimate ceremonies, resort ballrooms cater to grand events.

Inclusions

While most packages encompass essentials like photography and flowers, it's crucial to scrutinize the details. For instance, some venues might provide a photographer but charge separately for photo prints.

Legalities

Nevada's marriage laws are straightforward, making it a favorable choice for couples. However, there are nuances to consider, such as that the state does not require blood tests. Still, understanding the basics of obtaining a marriage license in Clark County can save last-minute hassles.
Conclusion
The allure of Las Vegas as the ultimate wedding destination is undeniable. Its rich history, evolving traditions, and unparalleled flexibility provide many options for couples.
Whether you're drawn to the nostalgic charm of classic chapels, the grandeur of luxury resorts, or anything in between, Las Vegas truly lives up to its reputation as the Wedding Capital of the World.
But beyond the magic and allure, there are practical aspects to consider: budgeting, guest lists, inclusions, and legalities. The key to a perfect wedding lies in thorough research, meticulous planning, and a dash of that Vegas sparkle.
If you're seeking guidance in navigating the glittering array of Las Vegas wedding offerings, don't hesitate.
Contact Paradise Wedding Chapel and see how we can help you succeed with your Las Vegas wedding.
Let's turn your dream into a reality amidst the shimmering backdrop of the Mojave Desert, where every love story finds its perfect beginning.