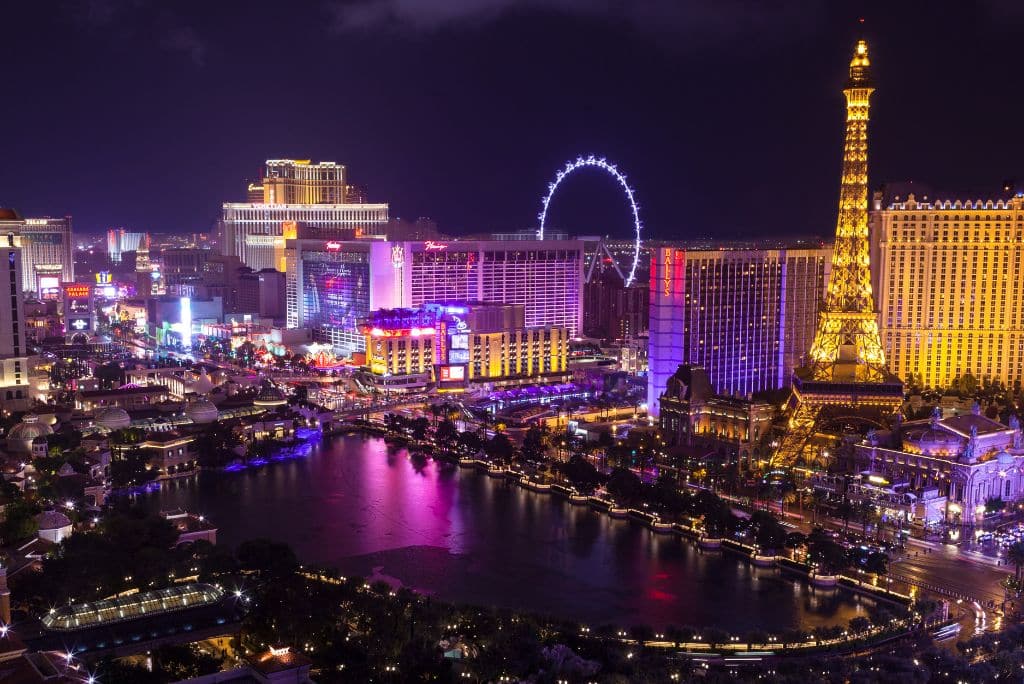 Las Vegas weddings have a unique charm that distinguishes them from traditional ceremonies. The city's vibrant atmosphere, endless entertainment options, and iconic venues make it an appealing destination for couples looking to tie the knot.
How to Prepare
Deciding on a Wedding Style
Choosing a wedding theme and aesthetic that speaks to the two of you is an essential first step in organizing your Las Vegas weddings. Las Vegas has everything if you're looking for a conventional chapel wedding, an opulent hotel ceremony, or an unforgettable outdoor ceremony.
Setting a Guest List
Logistics and budget depend on visitor count. Choose a small celebration with close relatives and friends or a more extensive gathering with more loved ones. Choose a place that can hold your desired number of guests.
Creating a Budget
A well-planned budget is the foundation of a successful Las Vegas wedding. Begin by outlining your financial resources and determining how much you're willing to spend on different aspects of the wedding, such as the venue, catering, attire, and decorations. Be realistic and consider cost-saving strategies, which we'll explore further in this guide.
Tips for Planning a Vegas Wedding
Look for Packages
One of the advantages of getting married in Las Vegas is the availability of wedding packages offered by various venues and chapels. These packages often include everything from the ceremony to the reception, floral arrangements, photography, and more. Choosing a package can save you time and effort coordinating multiple vendors and streamline the planning process.
Plan for Travel Arrangements
If you and your guests are coming from out of town, planning travel arrangements is essential. Research flight options and hotel accommodations well to secure the best deals. Consider providing your guests a list of recommended hotels and transportation options to make their stay in Las Vegas convenient and enjoyable.
Consider the Weather
Summers in Las Vegas are scorching. Plan your outdoor wedding and festivities around the weather. If you're planning an outdoor ceremony, consider a more relaxed time. Comfort guests with shade, fans, or misting stations. Spring and fall are more admirable seasons for relaxing.
Plan Some Activities
Explore Las Vegas Attractions
Weddings and attractions make Las Vegas renowned. Enjoy the city's lively entertainment. Everyone may enjoy world-class entertainment, concerts, casinos, and excellent cuisine. List attractions and activities to help visitors maximize their stay.
Arrange Pre-Wedding Events
Make your Las Vegas wedding an unforgettable experience by organizing pre-wedding events for your guests. Consider hosting a welcome dinner, a group outing to a show or concert, or even a fun-filled night at a casino. These events create an opportunity for your loved ones to bond and make lasting memories before the main event.
Suggest Outdoor Adventures or Spa Treatments
For those seeking adventure or relaxation, Las Vegas has plenty to offer. Consider suggesting outdoor adventures such as hiking in nearby national parks, hot air balloon rides, or zip-lining experiences. Alternatively, indulge in rejuvenating spa treatments to pamper yourself and your wedding party. Las Vegas has an array of luxury spas that provide a tranquil escape from the bustling city.
Determining Your Wedding Budget
Setting a budget is essential for keeping your wedding expenses in check. Start by determining your overall wedding budget based on your financial situation and priorities. Consider venue costs, catering, attire, photography, flowers, and any additional services you plan to include. Allocate funds accordingly to ensure that you have a realistic and manageable budget for your Las Vegas wedding.
Allocating Funds for Different Aspects of the Wedding
Break down your budget into different categories to allocate funds to each aspect of the wedding. It will help you prioritize and make informed decisions regarding spending. Some types include venue and catering, attire and accessories, photography and videography, entertainment, decorations, and transportation. Be flexible within each category to accommodate any unexpected expenses that may arise.
Cost-Saving Tips and Tricks for a Vegas Wedding
Planning a wedding in Las Vegas doesn't mean you have to break the bank. You can utilize several cost-saving tips and tricks to keep your expenses under control. Consider opting for off-peak wedding dates or weekdays, as venues and vendors may offer discounted rates during these times.
Look for package deals that combine multiple services, as these can often provide significant savings. Additionally, explore local vendors and suppliers, as they may offer competitive prices compared to national chains.
Researching Vendors and Service Providers
Regarding vendors and service providers, thorough research is critical to finding reliable and reputable professionals. Look for photographers, caterers, florists, and other vendors who specialize in Las Vegas weddings and have positive reviews from previous clients. Utilize online resources, wedding directories, and recommendations from friends or online communities to compile a list of potential vendors.
Reading Reviews and Testimonials
Client reviews and testimonials reveal prior experiences. Review each vendor's reviews and testimonials. Check reviews for professionalism, service quality, responsiveness, and overall satisfaction. It will assist you in deciding by educating you.
Seeking Recommendations from Locals or Online Communities

If you're unfamiliar with the Las Vegas wedding scene, consider seeking recommendations from locals or online communities dedicated to weddings. Locals can provide insider tips, hidden gems, and offers based on their firsthand experiences. Online communities and forums are also great platforms to seek advice, ask questions, and connect with other couples planning Las Vegas weddings.
Conclusion
With this resource, you can finally begin the thrilling process of making your dream of a Las Vegas wedding a reality. Keep everything in its place, receive advice from people you trust, and always make smart choices that fit your long-term goals and financial constraints. Enjoy the lively atmosphere of Las Vegas while commemorating your love with cherished memories. Get the ball rolling on your big day in the desert paradise of Las Vegas.