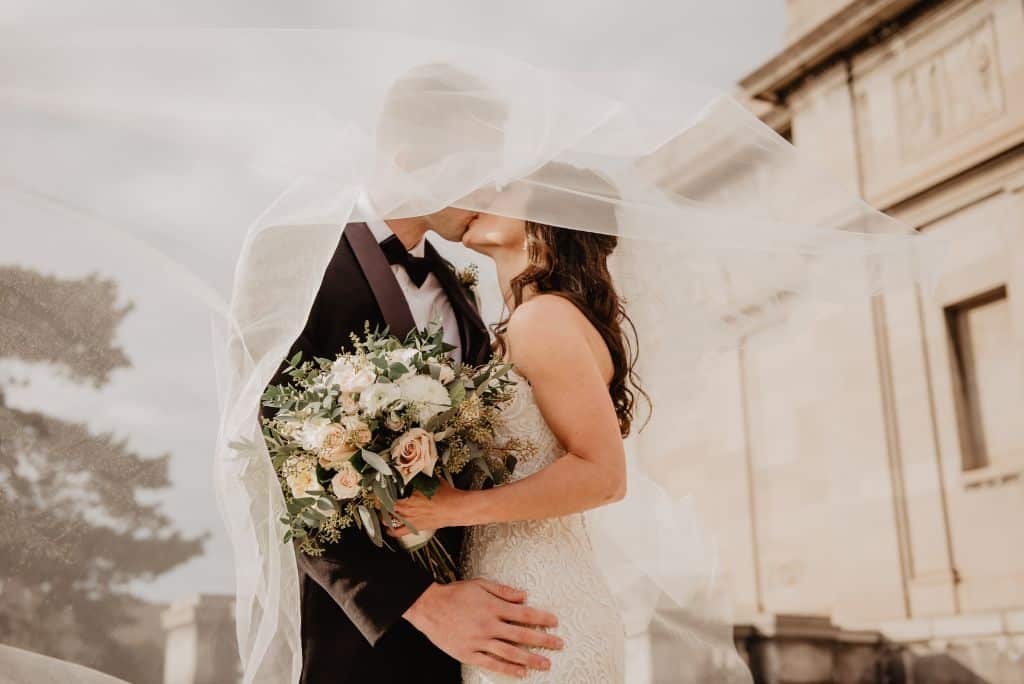 Welcome to this comprehensive guide on planning a Las Vegas wedding on a budget. This article will explore strategies and tips to help you create a memorable wedding without breaking the bank.
Wedding planning may be an exciting yet tricky undertaking. Even so, you may have a lovely and reasonably priced party in the exciting city of Las Vegas with careful planning and innovative thinking.
Importance of Budget-Friendly Wedding Planning
Planning a wedding on a budget is essential for many couples who want to start their married life without incurring excessive debt. By prioritizing your expenses and finding affordable alternatives, you can allocate your resources wisely and have a fantastic wedding experience. A budget-friendly wedding lets you focus on what truly matters: celebrating your love and creating lasting memories.
Before diving into the planning process, assessing your financial situation and setting a realistic budget for your Las Vegas wedding is crucial. Consider your savings, family members' contributions, and other funding sources. Once you understand your financial situation, you may allocate your funds to the various aspects of your wedding according to their significance to you and your spouse.
When selecting a venue, Las Vegas offers various options to fit different budgets. Explore affordable wedding venues in the city, such as smaller chapels or outdoor locations. Consider getting married during off-peak seasons or weekdays, as this can significantly reduce costs. Additionally, feel free to negotiate deals and discounts with the venues you're interested in, as they may be open to accommodate your budget constraints.
Creative Invitations and Save-the-Dates
Designing your invitations or purchasing affordable pre-made options can save you significant money. Consider incorporating Las Vegas-themed elements into your stationery to add a unique touch. Alternatively, you can utilize digital invitations and save-the-dates to save on printing and postage costs. Various online platforms allow you to design and send digital invitations with ease.
Budget-Friendly Wedding Attire
Shopping for wedding attire in Las Vegas doesn't have to break the bank. Look for affordable wedding dresses and suits in local bridal boutiques, or consider renting your apparel and accessories. Another cost-saving option is to buy a gently used wedding dress, which can be found in consignment shops or online marketplaces. Remember that alterations and personalization can also be done on a budget if you plan and find skilled professionals who offer competitive rates.
Cost-Effective Decorations and Centerpieces
Creating DIY decorations is a fun and budget-friendly way to infuse your Las Vegas wedding with personal touches. Consider incorporating playing cards, dice, or iconic Las Vegas signs into your decor. If DIY isn't your thing, renting decorations and centerpieces can be a cost-effective alternative to purchasing them outright. Additionally, take advantage of local resources and Las Vegas-specific elements to create a unique and memorable ambiance.
Affordable Catering and Drinks
Finding cost-effective catering options in Las Vegas is easier. Explore buffet-style or family-style dining, as these can be more budget-friendly than individual-plated meals. Providing limited bar options or a cash bar can also help control costs. Some venues, like the Paradise Wedding Chapel venue, also allow you to bring your alcohol, which can further reduce expenses. Discuss all your catering needs and budget limitations with potential vendors to find the best fit for your wedding.
Simplified Wedding Cake and Desserts
Choosing a smaller wedding cake can help you save money without compromising taste. Opt for a simple design and consider using faux layers to give the illusion of a giant cake. Alternative dessert options, such as cupcakes, pies, or a dessert bar, can be more cost-effective. Consider including treats inspired by the city's famous casinos or iconic desserts to incorporate a Las Vegas touch.
Photography and Videography on a Budget
Capturing your special day through photographs and videos is essential, but it doesn't have to break your budget. Look for local, up-and-coming photographers and videographers who may offer more competitive rates. When discussing packages and services, don't hesitate to negotiate and customize them to fit your budget. As an alternative, think about asking friends or family who are skilled photographers to assist in documenting the priceless moments of your wedding day.
Transportation and Accommodation Savings
Transportation and accommodation costs can add up quickly, but there are ways to save. Explore affordable transportation options in Las Vegas, such as public transportation or ridesharing services. Booking accommodations during non-peak seasons or on weekdays often results in better rates. Additionally, take advantage of hotel and travel discounts and packages frequently available for Las Vegas visitors.
DIY Wedding Favors and Souvenirs
Creating personalized wedding favors is a budget-friendly option and adds a special touch to your guests' experience. Consider DIY projects using inexpensive materials or local resources. Incorporate Las Vegas-themed souvenirs, such as personalized poker chips or keychains, into your gifts. Be bold, think outside the box, and find unique and affordable options to leave a lasting impression on your guests.
Tips for Staying on Track and Saving Money
To effectively stay on track with your wedding budget, it is crucial to establish a system for keeping a detailed record of all your expenses and consistently reviewing them throughout the planning process. Seek promotions and discounts for wedding-related services, such as bridal shows or seasonal sales. Be flexible and open to alternative options, as sometimes unexpected opportunities can help you save money without sacrificing the overall experience. Remember, the goal is to stay within your financial means while creating a memorable wedding that reflects your love and commitment.
Conclusion
The fascinating path of budget wedding planning in Las Vegas requires careful thought and imagination. You may effectively navigate the wedding planning process while maintaining a reasonable budget if you use the advice and techniques in this article. Remember that your love and happiness with your spouse and loved ones, rather than the amount of money you spend, determines whether your wedding will be remembered. With thoughtful planning and resourcefulness, you can have the Las Vegas wedding of your dreams without breaking the bank.