Your marriage should be about showcasing your personality and creating an unforgettable occasion!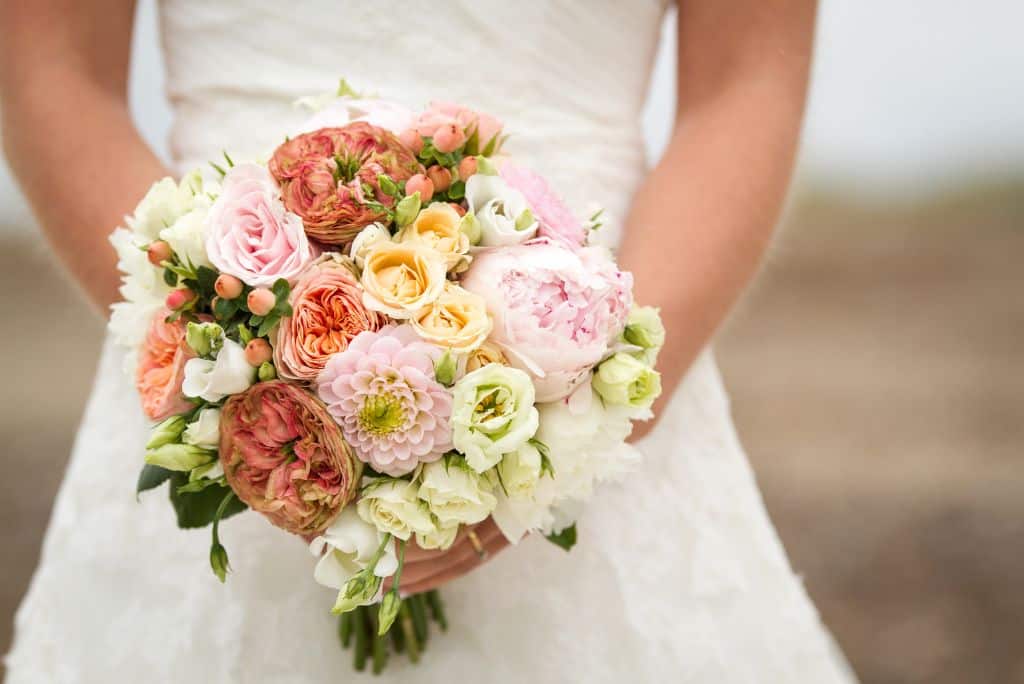 Your wedding is the ideal occasion to flaunt your sense of fashion. After all, they are among the first things that guests will notice.
Have you always imagined yourself in a fairytale wedding gown? Have you already collected bridal inspirations on mood boards long before you were engaged? Or do you like rings, flowers, and a wedding license at the last minute? Your wedding can be big or small! 
Nothing is right or wrong. If you and your spouse want the party to be practically perfect in every way, it's enough that it reflects who you are as a pair and what you want. Remember that this wedding is about you and no one else.
When it comes to parties, weddings are also a visual treat. In addition to the dress, the venue, the bride, and flowers are also important! The below details are all about flowers for weddings.
Planning Flowers for Your Wedding
Have you settled on each flower arrangement, despite having a wedding theme and looking at hundreds of wedding flower pictures? You want the flowers at your wedding to be stunning and in harmony with the rest of the décor! What follows is a primer on the floral arrangements you should have in mind.
The perfect bouquet for your wedding requires creative thinking, horticultural expertise, and personal taste. Finding the perfect bridal bouquet is an adventure, whether your wedding aesthetic leans more towards the classic or the modern. Today's silk bridal bouquets are visually stunning, reasonably priced, and realistic.
The centerpieces at a wedding reception will be the focal point of the decorations. You can get inventive with the centerpiece for the celebration and include various ornamental elements. Don't forget to peruse the many lovely centerpiece arrangements available online for weddings; you'll find plenty of ideas to use.
Botanicals Used in a Ceremony
Flowers will play a significant role in the ceremony's decor. It's crucial to choose flowers that go with the setting. Consider how flowers may spruce up the pews if you're having a basic church ceremony. Be mindful that the ceremony flowers won't steal the spotlight from the ornate setting if you're holding the event in a church. A wedding on the beach calls for a different bouquet and centerpiece set than one at a winery.
Like the bride's, the bridesmaids' bouquets are a kaleidoscope of color and bloom. Make something special for your attendants, or make mini versions of the bridal bouquet and call it a day. Some women take considerable measures to ensure their wedding party matches the groomsmen and venue.
Tips on Choosing the Perfect Wedding Flower
Get your work done.
It is essential to interview floral designers just like any other professional to ensure your goals are aligned. If you establish a strong rapport with the florist, they will be able to create floral arrangements that reflect your vision, even if you have no idea what you want.
Invest in your community.
You can save money (in-season flowers are often far less expensive than those pricey hot-house peonies you've had your eye on!) and show some local love by choosing your wedding flowers based on your location and date nuptials. Having such incredible authority over the blooms' quality is a massive perk of buying locally.
Make a copycat
Like hydrangea's appearance, but can't afford to buy enough of them for twenty table centerpieces? Your local flower shop should be able to provide an affordable alternative. Carnations are beautiful, readily available, and inexpensive flowers that, when bundled, can resemble the ethereal garden aspect of hydrangeas.
Don't be so stuck in a rut
Using non-traditional containers for bridal flowers creates a unique centerpiece. Try things out; don't be scared to combine styles. Flea market treasures mixed with hand-me-downs or family heirlooms make for a lovely eclectic look.
Arrangements of flowers to be displayed externally!
Don't you have a soft spot for blooms? Never try to force anything! Add feathers, buttons, ornate wire, sweets, seashells, branches, wheat grass, fruits, and vegetables like asparagus and pears for an extra special touch to your floral arrangements and personal flowers.
Decide on a color and pattern scheme, but not a floral one.
If you offer the florist specific instructions on the color scheme and price range rather than particular must-have flowers,' they should be able to create innovative designs that fit your needs without breaking the bank. They can demonstrate how you can save money by substituting one type of bloom for another.
Do not throw away your flowers.
You can save money by making your plans more flexible. You can recycle the flowers from the ceremony for the reception. As a bonus, your florist will gladly return after the ceremony to transport all of the decorations to the reception, saving you money.
Leave some room for plants.
Think of the trees and bushes as allies. Asking your florist to use greenery with exciting textures and silhouettes can transform a boring bouquet into a priceless jewel or a show-stopping centerpiece. In addition, since foliage is generally more affordable than other floral blossoms, it might help you obtain more for your floral design budget.
Give it a human touch.
Choose wedding flowers carefully. Can you recall the day your fiancé presented you with a bouquet of yellow roses? In her garden, does your grandma tend to hydrangeas? What kind of perfume does your mother use? Does it have a gardenia scent? The color of the flowers isn't the only thing to consider when selecting them.
Include some instances
Remember that your florist is not a mind reader, so be careful to explain your wedding's aesthetic to them. Create a "vision board" by collecting paint chip samples in your preferred hues or intended color scheme and images from design journals and websites that reflect your taste and aesthetic.