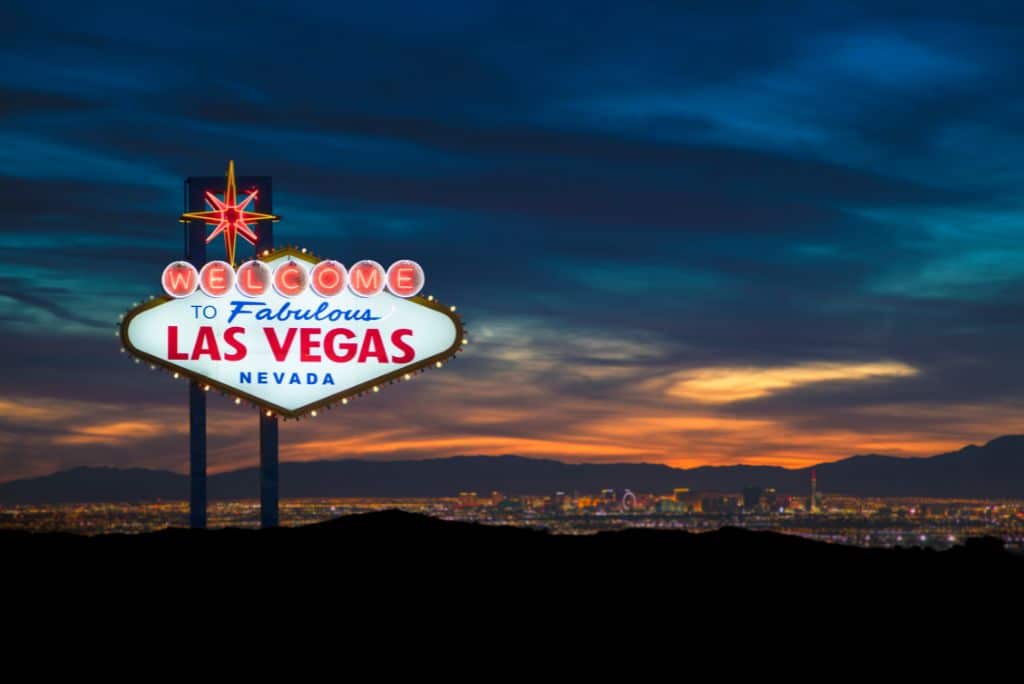 Las Vegas is widely recognized as a popular wedding destination, offering couples a unique and memorable experience to tie the knot. With its bustling atmosphere, vibrant nightlife, and array of wedding venues, Las Vegas has become synonymous with quick and unconventional weddings. In this article, we will discuss important things to know about how to get married in Las Vegas.
Important Things to Know
Organizing a Las Vegas wedding requires consideration of many factors. To ensure a pleasant and trouble-free wedding experience, it is essential to understand the legal prerequisites, age limitations, and residence requirements. Before making any preparations, obtaining all the relevant knowledge is necessary.
Step 1: Make Sure You are Eligible
To be able to get married in Nevada, a couple must meet specific prerequisites. Obtaining parental permission or a court order is required if either person is under the age of 18. A legitimate form of identification is also necessary to show identity and age, such as a driver's license, passport, or birth certificate.
Step 2: Apply for a Marriage License
Couples must apply in person at the Clark County Marriage License Bureau to receive a marriage license. The application procedure is relatively simple and calls for completing an application form, supplying legitimate identification, and paying the required expenses.
Step 3: Get Married!
Once you have your marriage license, it's time to start planning the wedding ceremony itself. Las Vegas offers various wedding venues and chapels catering to different preferences and budgets. You'll find many options if you envision a traditional ceremony, a themed wedding, or even an Elvis-themed extravaganza.
Step 4: Get a Certified Copy of Your Marriage Certificate
The most important thing to do after exchanging vows and getting legally married is to get a certified copy of your marriage certificate. To change your name, update legal papers, or claim benefits, you must present this certified copy as legal evidence of your marriage.
Step 5: Show the World That You are Married
Once you have celebrated your wedding, it's time to share the joyous news with your friends, family, and the world. Consider various ways to celebrate and announce your marriage, such as hosting a reception, organizing a party, or simply sharing the news on social media. Change last name, update documents, bank accounts, and legal records.
Top 10 Reasons Why You Must Consider Las Vegas Wedding
Las Vegas offers many advantages as a wedding destination, making it an attractive choice for couples worldwide. Here are ten reasons why getting married in Las Vegas is an excellent decision:
Affordability: Las Vegas provides affordable wedding options compared to traditional wedding destinations.
Convenience: The city's efficient wedding planning services make it easy to arrange a wedding quickly.
Variety of Venues: From elegant chapels to extravagant resorts, Las Vegas offers various wedding venues to suit every taste.
Entertainment Options: Las Vegas is known for its world-class entertainment, allowing couples and guests to enjoy exciting shows and attractions.
Beautiful Scenery: Surrounded by picturesque landscapes, Las Vegas provides stunning backdrops for memorable wedding photos.
Weather: With its sunny climate and mild winters, Las Vegas offers favorable weather conditions for outdoor weddings throughout the year.
Unique Wedding Themes: Las Vegas is famous for its themed weddings, allowing couples to add a touch of fun and creativity to their special day.
Romantic Atmosphere: Las Vegas radiates romance, creating an enchanting ambiance for couples embarking on their journey together.
Honeymoon Destination: Couples can seamlessly transition into their honeymoon after the wedding, taking advantage of Las Vegas' luxurious resorts and attractions.
Memories for a Lifetime: A Las Vegas wedding guarantees a unique and unforgettable experience that will be cherished for years.
Affordable Weddings in Las Vegas
Las Vegas has plenty of options to help you save money while still creating a memorable wedding experience. Consider the following cost-saving tips:
Off-Peak Seasons: Opt for an off-peak wedding season, typically during weekdays or non-holiday periods, to secure better rates for venues and services.
Wedding Packages: Many wedding venues offer pre-designed packages that include ceremony essentials such as venue, officiant, flowers, and photography, providing excellent value for money.
DIY Decorations: Get creative and add personal touches to your wedding decor by incorporating do-it-yourself elements. This saves money and adds a unique and personalized touch to your special day.
Simplify the Guest List: Keeping the list concise allows you to focus on those closest to you while reducing overall costs for catering and reception venues.
Plan Your Vegas Wedding
Planning a wedding in Las Vegas requires careful consideration of various aspects. Every detail creates a memorable experience, from guest accommodations and transportation to catering and entertainment.
Guest Accommodations: Ensure guests have a comfortable stay by providing information on hotels and accommodations near your wedding venue.
Transportation: Consider arranging transportation options for your guests to ensure they can quickly move between the wedding venue, accommodations, and other attractions.
Catering: From elegant sit-down dinners to casual buffet-style meals, Las Vegas offers various catering options for different budgets and preferences.
Entertainment: Enhance the wedding experience by organizing entertainment options such as live music, DJs, or even incorporating Las Vegas-style performances.
Find Your Wedding Venue
Several resources and websites offer extensive listings and information to help couples find their ideal wedding venue in Las Vegas. Consider the following tips when conducting your research:
Online Directories: Utilize online directories that specialize in listing wedding venues in Las Vegas. These directories often provide detailed information, including photos, reviews, and contact details.
Wedding Planner Services: Enlist the help of a professional wedding planner who specializes in Las Vegas weddings. They can provide personalized recommendations and assist with the entire planning process.
Venue Inquiries: Reach out to the venues you are interested in and inquire about availability, pricing, and any additional services they offer.
Virtual Tours: Take advantage of virtual tours or video walkthroughs of venues to better understand their ambiance and suitability for your wedding.
How to Prepare
Preparing for your Las Vegas wedding involves attending to various details to ensure a seamless and enjoyable experience. Consider the following aspects as you prepare for your special day:
Wedding Attire: Choose attire that aligns with your wedding theme and suits the Las Vegas climate. Consider lightweight fabrics for outdoor weddings and elegant options for indoor ceremonies.
Guest Invitations: Send out invitations to your guests well in advance, providing them with all the necessary details regarding the date, time, venue, and other relevant information.
Photographer Selection: Select a photographer that can capture the spirit of your Las Vegas wedding and shares your vision. Before choosing, study their portfolio and customer testimonials.
Transportation Arrangements: Ensure you arrange transportation for yourself and your wedding party to travel between venues, accommodations, and photo locations if necessary.
Conclusion
Getting married in Las Vegas offers couples a unique and unforgettable wedding experience. You may easily manage the procedure of organizing a Las Vegas wedding by adhering to the instructions described in this article. From obtaining a marriage license to selecting the perfect venue and celebrating your special day, Las Vegas provides a vibrant and exciting backdrop for your journey into married life. Consider Las Vegas your wedding destination, and let this guide be your resource in creating a memorable and joyous celebration of love.